October 29, 2021, 9:45 a.m. – 2:30 p.m. via Zoom
Earn 4 clock hours
The past year and a half has pushed all of us out of our comfort zones. Take the opportunity to refresh and recharge your coaching practice at the Relationship-Based Professional Development (RBPD) Fall Retreat.
This event is FREE and Develop-approved. It is designed for coaches, advisors, consultants, and mentors who work with early childhood educators and programs. You'll learn about implementing high-quality virtual and group coaching. You will also have the opportunity to reconnect with colleagues and meet the Trainer And RBPD Specialist Support (TARSS) team at the Center for Early Education and Development (CEED). Learn more about RBPD.
Registration information
The retreat will be held virtually this year due to COVID-19. Prior to the event, you will receive an email with instructions for creating a guest ID for the event site. The Zoom link for the event, along with accompanying materials and resources, will be provided on the password-protected event site.
Speakers will present verbally and visually using video and PowerPoint slides. Attendees may participate using their computer's camera and microphone and/or they may comment and post questions in the chat box. We will also use Zoom's breakout room feature for small group discussions. Questions regarding registration? Email Karen Anderson.
 In order to receive credit in Develop or professional development hours (also known as clock hours) for this event, participants must attend the entire RBPD Retreat live. 
The RBPD Retreat recordings will be available until November 30, 2021.
Can't Attend Live?
If you want access to the recording but are not attending live, you should register for the RBPD Retreat by the deadline (October 27, 11:59 pm). By registering, you will receive instructions on how to access the RBPD Retreat website. Credit in Develop/clock hours will not be awarded for watching the recording.
Register by October 27
Conference objectives
Attendees will be able to:
Identify at least one best practice for online coaching.
Identify at least one best practice for group coaching.
Explain at least one benefit to using an online coaching model.
Conference agenda
9:45 a.m. Welcome from Ann Bailey, PhD (Director, CEED)
10:15 a.m. What Are We Learning about Virtual Coaching? with Brenda Lowe, Beth Menninga, and Jacy Nylander (RBPD Leads, Center for Inclusive Childcare)
The pandemic has forced many of us to shift to virtual coaching. At the Center for Inclusive Childcare (CICC), we have been working to develop a hybrid model that combines in-person and virtual coaching. Join us for a conversation with CICC RBPD staff about what all of us have been learning as we make the shift. What does virtual coaching look like? What works and what challenges us? Get creative with us as we hear from one another and brainstorm new strategies.
11:45 a.m. Lunch break
12:00 p.m. Networking and Listening Session
12:30 p.m. Taking a Step Back: Supporting Early Childhood Leadership in Group Coaching Relationships with Arielle Handevidt (Director of Early Childhood, Northside Achievement Zone) and Jacy Nylander (RBPD Lead, CICC)
Join us as we discuss strategies to support leaders in the exploration of multiple perspectives affecting their role in early childhood spaces. We hold in mind the complexities leaders in this field are currently facing and seek to support strategies for RBPD specialists to gain investment, provide space, and be prepared to shift in their group coaching relationships. We will discuss how to support accountability to strategies in the coaching relationship while holding truth and compassion and creating our own foundation of reflection in our coaching practices.
2:00 p.m. Meet & Greet The TARSS Team
Speakers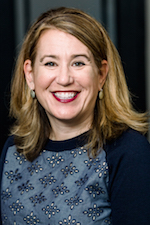 Ann Bailey, PhD, Director of CEED, has more than 20 years of education and special education experience with a concentration in technical assistance and dissemination at regional and national levels as well as teaching, evaluation, research, and training development. Her role at CEED includes overseeing the center's research and evaluation work, including work related to early childhood assessment, early childhood literacy, and child care systems.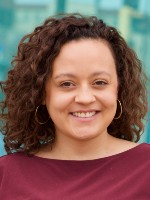 Arielle Handevidt is the Director of Early Childhood at Northside Achievement Zone (NAZ) and provides reflective spaces for professionals throughout the Twin Cities to process their work. Her background is in early care and education and she holds an MA in child and adolescent development with an emphasis in infant and early childhood mental health. She enjoys thinking about the multiple perspectives that are held when working through relationships with young children and their families. She is passionate about creating equitable spaces where individuals can show up as their whole selves. Previous to her work at NAZ, Arielle was an RBPD Specialist for the Center for Inclusive Child Care (CICC) and Director of Early Childhood at the Minnesota Association for Children's Mental Health.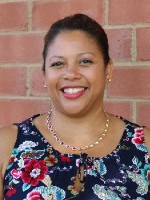 Brenda Lowe has over 19 years of experience in early childhood. She has served as the director at numerous child care centers, operated her own family child care, and worked as the Director of Family Services at Head Start. She is also a trainer and teaches in higher education. Brenda started at CICC in 2016 as a coach and currently serves as an RBPD Lead, supporting a team of CICC coaches throughout the state.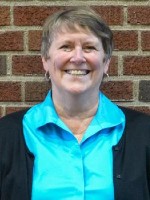 Beth Menninga has been in the early childhood field for almost 40 years. Her work has primarily focused on professional development efforts in the content areas of of infant-toddler caregiving, early literacy, and early math. She has been with CICC since 2018, supporting the work of the Infant Toddler Specialist Network team through professional development, mentoring, and developing local community partnerships. She also supports the full team of CICC RBPD Specialists and coordinates RBPD efforts with other CICC team members.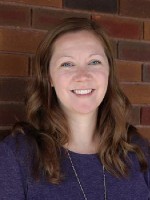 Jacy Nylander has worked in the early childhood field for more than 14 years as a teacher, in management roles, and as a coach. She also spent more than five years in the mental health field, giving her a broad base of knowledge on community resources and types of therapies available to support children and families. Jacy earned a BS in both early childhood and elementary education and is an RBPD Lead, supporting a team of CICC coaches throughout the state.
Questions? Email tarss@umn.edu or call 612-624-5708. Subscribe to TARSS updates.