Reset, reenergize, and reconnect!
Maple Grove Community Center
12951 Weaver Lake Road, Maple Grove, MN
Earn 5 clock hours in KCF VI: Professionalism
Reset, reenergize, and reconnect at the Relationship-Based Professional Development (RBPD) Fall Retreat!
This event is FREE, in person, and Develop-approved. It is designed for coaches, advisors, consultants, and mentors who work with early childhood educators and programs. PLEASE NOTE, REGISTRATION FOR THE 2022 EVENT IS NOW CLOSED.
This year, our focus is on resetting our coaching mindsets, reenergizing our practices, and reconnecting with each other. You will also have the opportunity to reconnect with colleagues and meet the Trainer And RBPD Specialist Support (TARSS) team at the Center for Early Education and Development (CEED). Learn more about RBPD.
Intended Audience
Minnesota RBPD specialists, coaches, advisors, consultants, and mentors who work with early childhood educators and programs
Agenda
8:30 am to 9:00 am: Registration, coffee, and light breakfast provided
9:00 am to 11:30 am: Welcome and breakout sessions (see below for presenters and descriptions)
11:30 to 1:00 pm: Lunch on your own
1:00 pm to 3:30 pm: Panel discussion with Beth Menninga, Relationship-Based Professional Development Manager, Center for Inclusive Child Care; Kateri Skunes, Professional Development Systems Lead Coordinator, Child Care Aware of MN; Catherine Wright, Early Childhood Mental Health System Coordinator, MN Department of Human Services; Matt Carlson, Child Care Capacity Building Coordinator, Child Care Aware of MN; and Katie Hoffman, Director of Quality Improvement, Child Care Aware of MN.
Breakout sessions
"Coaching with Conscious Discipline: Applying the 7 Powers and Skills to your RBPD Practice" with Angela Vierkant
How do you purposefully build healthy relationships in your RBPD practice? What tools do you use to problem solve, manage stressors, and begin to achieve goals in your work with others? Are you willing to discover a different way of doing things? Take this time to add to your RBPD toolbelt and explore the 7 Powers and Skills from Conscious Discipline by Dr. Becky Bailey. Together, we will learn how these powers and skills can be applied to RBPD practices and the role these play in shaping mindsets, intentions, and goals.
In this session, participants will:
Gain knowledge of the concepts of the 7 Powers and Skills adapted from Conscious Discipline by Dr. Becky Bailey;
Understand how these 7 Powers and Skills work with the 6 Principles of Quality Coaching and the CLASS Domains;
Be able to reflect on how these 7 Powers and Skills might be applied and used in their coaching or RBPD practice.
Downloadable resources for "Coaching with Conscious Discipline"
Conscious Discipline and CLASS Instructional Support "Crosswalk"
Conscious Discipline and CLASS Emotional Support "Crosswalk"
Conscious Discipline and CLASS Classroom Organization "Crosswalk"
Seven Powers and Skills of Conscious Discipline – Resources
"From Knowing to Doing: Understanding and Embedding Culturally Responsive Practices to Support Childcare Relationships and Environments within the Hmong Community" with Julie Li Yang and Zang Vang-Lee
Join this session to gain greater insight into culturally responsive practices that support Hmong children and child care environments. In it, attendees will gather ideas on ways to support weaving this community's values and practices into child care environments and their relationships. The presenters will use early childhood developmental domains as a framework to introduce participants to the Hmong community and its beliefs and traditions related to children and families. The session will also provide information on the Hmong Early Childhood Coalition (HECC), a Minnesota nonprofit. Move the needle forward in building your cultural humility and knowledge!
Participants will leave this session with:
A better understanding of the values held by the Hmong community that impact and influence family and child-rearing practices;
Clearer insight into how Hmong guiding values and practices are traditionally applied using the lens of the Early Childhood Developmental Domains as a framework;
Fresh ideas on embedding culturally responsive practices to support relationships and enrich environments with Hmong children and providers;
New knowledge and resources to support working with Hmong care providers, families, and children.
"Build Up from Burnout and Emotionally Intense Environments Through Coaching" Elizabeth (Betsy) Peters-Rust
How do you support child care providers who are experiencing burnout? Burnout is common in child care providers, often due to long hours, low pay, and an isolating environment. Learn and share coaching practices that you can use today to inspire childcare providers to get fired up about their important work. Explore strategies to help child care providers who are at risk for burnout to manage big emotions so that they may continue to thrive in their work environments.
In this session, participants will:
Identify coaching strategies to support child care providers when
they are facing burnout;
List resources and tools that are available to coaches who are working in
emotionally intense environments;
Explore if, when, and how to end a coaching relationship with a child care
provider in emotionally intense environments.
Downloadable resources for "Build Up from Burnout"
Build Up from Burnout and Emotionally Intense Environments through Coaching
Coaching Questions for Coaching in Emotionally Intense Environments and/or around Burnout
Presenters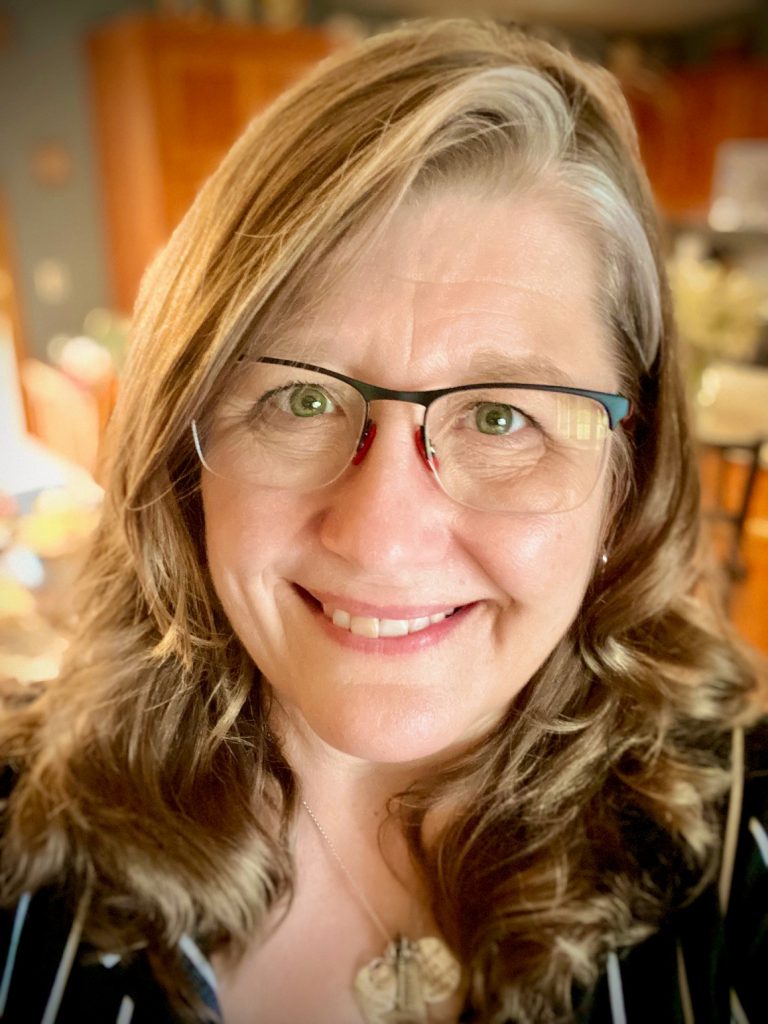 Angela Vierkant
Angela has been active in early childhood education in the Rochester area for over 20 years. Her past roles have included preschool teacher, community education teacher, preschool director and child care center director. She became a Parent Aware coach in 2018 when she joined Families First and Child Care Aware of Minnesota, Southern. In 2019 she received her CLASS® Coach Certification and completed the RBPD Credential. Her work takes her into a variety of early childhood programs across southeastern Minnesota, and it offers her many opportunities to build relationships with early childhood professionals.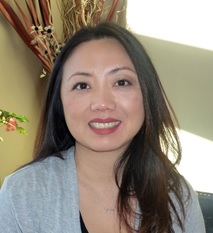 Zang Vang-Lee
Zang Vang-Lee understands the importance of healthy experiences for children, especially in the early years of their lives. She is a mom of three teenagers who all empowered her to become the advocate and resource for children, families, and community that she is today. She has worked with schools, families, and communities advocating for more equitable resources and services. Zang has been with Hmong Early Childhood Coalition (HECC) for over 10 years. She believes in the mission and vision of HECC and wants to ensure Hmong children and families have the necessary tools and resources to do well in life. Zang holds a master's degree in education from the University of Minnesota and has licensures in pre-primary (age 3-pre-K) and K-8. She is also an approved bilingual trainer and has been training since 2016.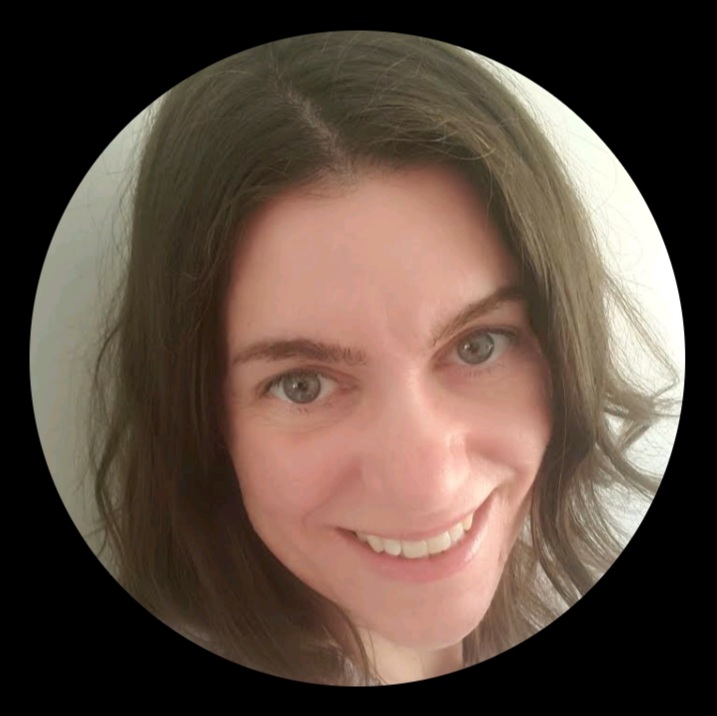 Elizabeth Peters Rust
Betsy has worked in the early childhood special education field for 19 years. She worked as a speech-language pathologist serving children birth to graduation and their families in a public school district in northeast Minnesota. Betsy has been a regional ECSE professional development facilitator for MN Centers of Excellence for Young Children with Disabilities since 2016. She has been an Achieve master trainer since 2015.
Betsy earned her undergraduate degree and her MA in communication sciences and disorders from the University of Minnesota Duluth. She holds an ASHA Certificate of Clinical Competence and a Minnesota Educator License. Betsy is certified in Cognitive Coaching, certified in the Fidelity in Practice: Early Intervention via Family Infant and Preschool Program, and has extensive training in practice-based coaching. She supports many EC/ECSE program coaches and provides coaching to other professionals.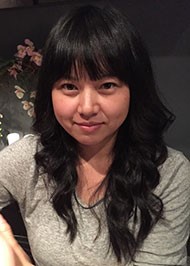 Julie Li Yang
Julie Li Yang, BSN, is a graduate student in the Maternal and Child Health program at the University of Minnesota School of Public Health. Her research interests explore the intersectionality of disability, gender, and race and their overall impact on quality of life. She serves people with disabilities receiving home care services in her professional work. As a parent advocate for autistic children, she is passionate about early childhood screening and early intervention services and addressing the fear, stigma, shame, and oppression around autism and other neurodevelopmental-related disabilities within her community. She is driven to serve people with disabilities and advocate for safer and more socially inclusive environments.
Panelists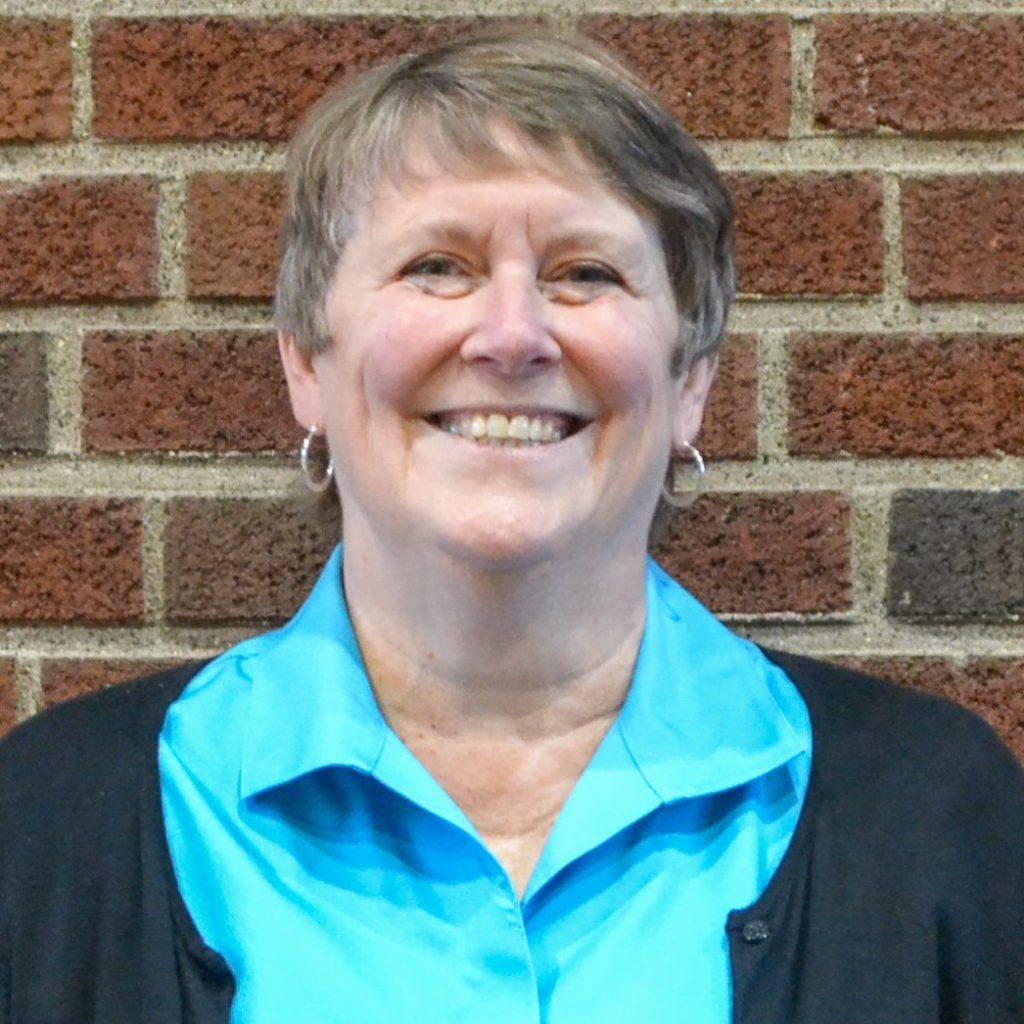 Beth Menninga
Beth Menninga, IMH-E®, is the relationship-based professional development manager at the Center for Inclusive Child Care (CICC). In that role, she oversees the coaching efforts at CICC, supporting the team of CICC RBPD Specialists and coordinating RBPD efforts with other CICC team members and partnership organizations. With past experience as a preschool teacher and child care center director, her work over the past 20 years has focused on professional development efforts in the content areas of infant-toddler caregiving, early literacy, and early math. In her previous position at CEED, she was coordinator and lead author of the Minnesota Credential for RBPD Specialists and the Minnesota Knowledge and Competency Framework for RBPD Specialists. She is currently working with Vicki Hawley on updating the RBPD credential content. She is co-author of Intentional Teaching in Early Childhood (Free Spirit/Redleaf Press).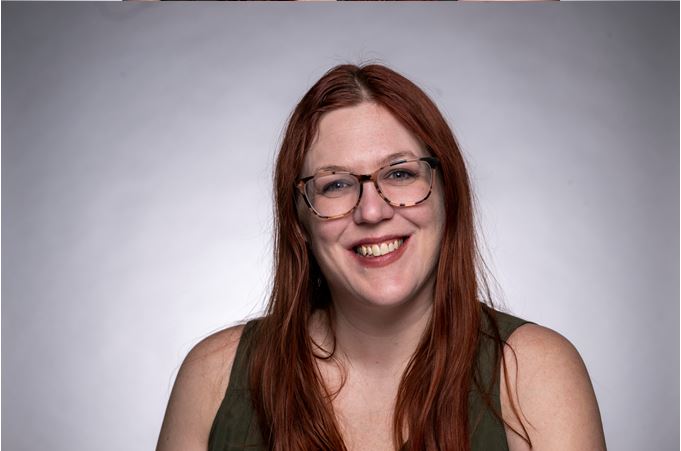 Kateri Skunes
Kateri Skunes is the professional development systems lead coordinator for Child Care Aware of Minnesota. She supports the work of professional development advisors and Parent Aware advising, as well as the training delivery staff across the state. She has been part of the Child Care Aware system and early childhood field for over 12 years. Kateri participated in the Child Care Advocates Ready to Emerge (CARE) Fellowship in 2012 and the National Education for Women (NEW) Leadership Develop Institute in 2015. Kateri uses her skills and knowledge from her career and leadership programs to enhance and enact her vision of a professionalized workforce and coordinated early childhood system.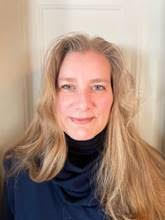 Catherine Wright
Catherine L. Wright, PsyD, LP, LPCC, is a former Zero to Three Fellow, a current National Registered Health Psychologist and an Endorsed® Infant Mental Health Mentor. Catherine has over 25 years of experience providing direct children's mental health services and managing children's mental health programs and systems. She is the early childhood mental health system coordinator within the Behavioral Health Division of the Department of Human Services for the State of Minnesota. At the State of Minnesota, Catherine is responsible for developing the early childhood mental health system of care, including arranging for and managing trainings in evidence-based practices for early childhood mental health clinicians, supporting policy development around early childhood mental health, and integrating clinical services within family serving systems such as child care, Head Start, schools, primary care clinics and the adult mental health system. She is interested in developing evidence-based treatments for parents with serious mental illness who are parenting their young children.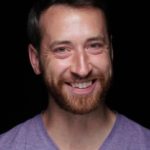 Matt Carlson
As child care capacity building coordinator with Child Care Aware of MN, Matt coordinates the Child Care Wayfinder network, which is made up of child care startup and retention navigators around the state who are available to help individuals and organizations with starting and growing child care programs. In his role, he provides support to local agencies and their navigators as they refine their technical assistance processes and execute local strategies that contribute to the goal of increasing access to child care for families in Minnesota.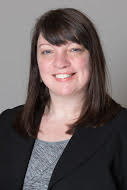 Katie Hoffman
Katie Hoffman is the director of quality improvement for the Coordinating Office of Child Care Aware of MN. She has worked on the quality improvement team for over seven years and in the field of early childhood for over 30 years. She has degrees from the University of Minnesota Duluth and Walden University. In her role, she oversees the implementation of Parent Aware with her team by supporting quality coaches and recruiters and collaborating with the rating, financial supports, and professional development teams. She recently participated in the workgroup that spent the last three years examining the structures of Parent Aware and developing a Parent Aware racial equity plan. She has experience in the field as a classroom teacher, a nanny, education coordinator, and center director. These experiences are what drive her desire to make positive changes for educators, children and families, and her passions include infant and toddler care and development, adult learning and coaching, equity, and team building. Katie sees the next few years as one of the most exciting times in her career in this field, filled with opportunities and hope.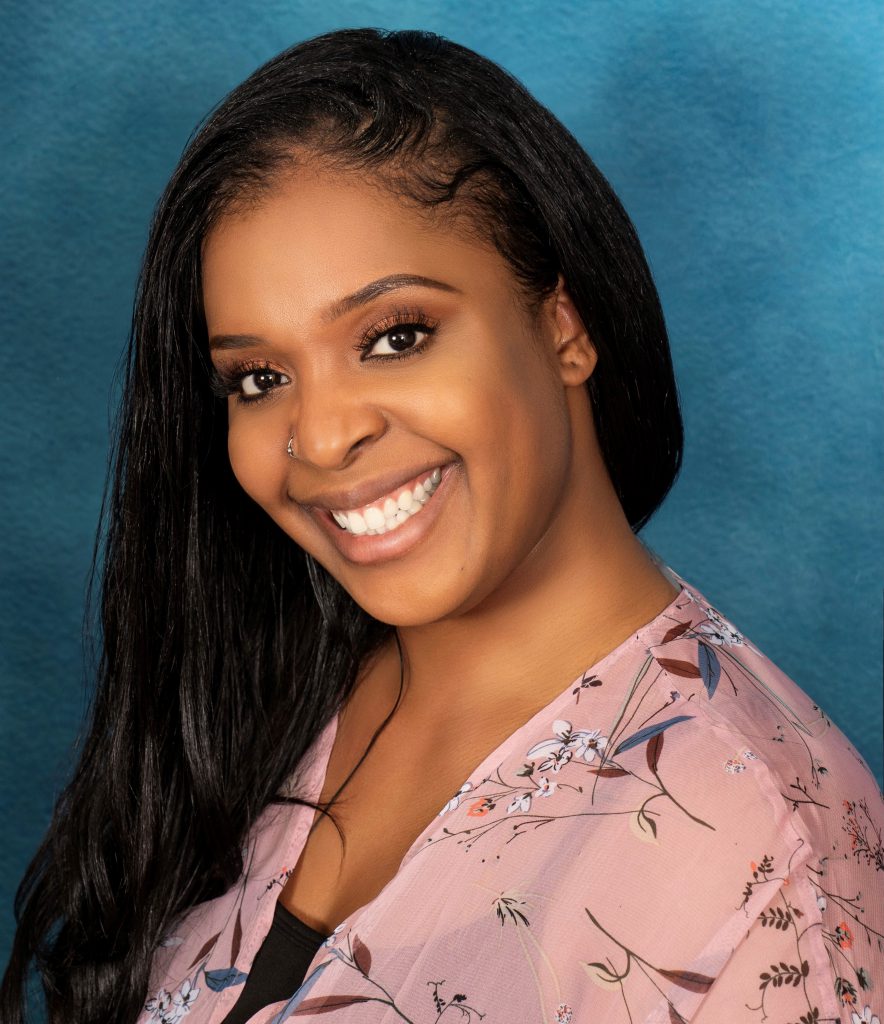 Tiffany Grant
Tiffany Grant co-founded and managed Excell-ent Care, a family child care program for Excell Academy for Higher Learning staff. She brings 14 years of experience working in early childhood settings assisting in curriculum development, training, coaching, and compliance work for licensed, license-exempt, and non-profit programs. A strong advocate for equity and inclusion, Tiffany spends a lot of her time serving on committees that strengthen her professional skills to create systems of equity. Some of her previous work includes serving on the Minnesota Legislative Task Force representing the seven-county metro area for family child care programs and representing her state at The Public Policy Forum through the National Association for the Education of Young Children and Zero to Three Strolling Thunder, an advocacy event for families. Tiffany received her bachelor's degree in early childhood studies with a career focus on early psychology and leadership from Metropolitan State University.
Accommodations
Please list any accessibility or other accommodations you require in your registration form. Maple Grove Community Center has a private lactation room; if you'll need access to it, please make a note of this as well. The lactation room can be used for pumping or breastfeeding. Participants who choose to bring their babies with them to the retreat must arrange for another caregiver to be on site; because of the nature of the learning environment, we prefer that babies not be present in the sessions.
Questions?
Contact Deb Ottman at dottman@umn.edu.
Funding
The RBPD Retreat is sponsored by the Trainer and Relationship-based Professional Development Specialist Support program (TARSS), funded by the Minnesota Department of Human Services, Child Development Services.