All attendees join for the welcome and keynotes. Participants choose one of three breakout sessions to attend.
Welcome from CEED TARSS Team (9:00 AM to 9:15 AM)
Plenary Session 1 Keynote, Play With Me (9:15 AM to 10:00AM)
Oh, what a time! After life throws a curveball, it is always good to remind ourselves of what matters, to ourselves, to families, and most especially to children. With the pandemic taking up less space in our lives, it seems appropriate to reflect and affirm what children need most from the adults who care about them. Join us for a conversation about the role of play in our lives, as professionals, parents, grandparents and champions of childhood in a time when children need us most.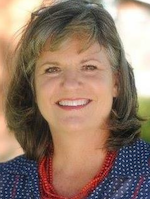 Katy Smith is an inspired parent educator, trainer, early childhood and play advocate, and keynote speaker. Katy has two undergraduate degrees in social work and in parent education from Winona State University. She has a master's degree in Education from the University of Wisconsin, LaCrosse and a master's degree in Early Childhood Public Policy and Advocacy from Walden University. Katy and her husband, Matt, taught and raised their family in Winona and recently moved to Forest Lake to be closer to their grandkids. Katy is the 2011 Minnesota Teacher of the Year, the first early childhood educator in Minnesota and the first parent educator nationally to be honored with the award.
---
Resource
Break (10:00 AM to 10:15 AM)
Breakout Sessions (10:15 AM to 12:25 PM)
Choose one of these breakout sessions to attend. You can choose at the Symposium.
Breakout Session 1: Tools and Tips for Interactive Live Online Trainings
Learn about tools that you can use to make your online live trainings (for example, trainings on Zoom) more interactive and engaging.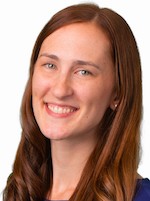 TARSS Program Manager
Hannah Riddle de Rojas joined the early childhood program quality team at CEED in November 2019 after cofounding SolBe, an early childhood program in Boston, MA. She has been a trainer for the last 7 years.
---
Breakout Session 2: Embedding Knowledge and Skill Assessment in Training
Learn how to develop and embed knowledge and skill assessment during a training event to support continuous improvements and quality trainings. This course reviews best practices in the assessment of training events, provides examples of how trainers can implement during the training event, and opportunities to practice techniques in real time. This topic includes a discussion of how these strategies connect to questions asked on evaluation tools (e.g., TTET) and the assessment options that course writers select in their course submission on Develop.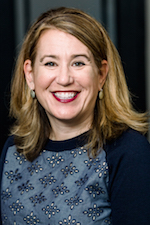 CEED Director
Ann Bailey has over 20 years of experience in teaching, evaluation, research, training development, and technical assistance at the regional and national levels. She oversees CEED's work as well as conducting research and evaluations.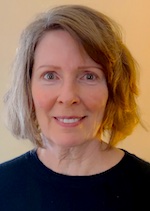 TARSS Research Associate and Lead Evaluator
Mary McEathron has 20 years of experience evaluating state and local programs with an emphasis on useful evaluations that support learning and program improvements. She has worked with numerous training and professional development programs, and brings that experience to her work as the lead evaluator for TARSS.
Breakout Session 3: Early Childhood Mental Health Consultation in Child Care
Join us in learning more about Infant and Early Childhood Mental Health Consultation and our State's system. During our time together, we will answer these questions: What is mental health consultation? What are the foundational components? What are the benefits? What can a child care site expect when signing up for this service? How might a typical consultation session look?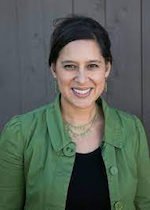 Teya Dahle, MSW, LICSW, IMH-E®IV-C manages State of Minnesota's Early Childhood Mental Health Consultation System. She is a licensed clinical social worker with a Certificate in Infant and Early Childhood Mental Health (IECMH) from the University of Minnesota and with endorsement as an Infant Mental Health Mentor IMH-E®IV-C. For more than 25 years, Teya has committed to "holding" the experiences of young children, their caregivers and community helpers through autism related direct practice, psychotherapy and reflective consultation/supervision in both rural and urban settings. Teya is also an instructor for the University of Minnesota's IECMH program. Teya has received specialized training and is nationally rostered/certified to provide treatment and supervision in Child-Parent Psychotherapy (CPP) and Attachment and Biobehavioral Catch-up (ABC). She brings the Developmental Perspective, which is trauma informed and honoring of diversity, to direct practice and to consultation. Teya feels deeply privileged to reflect with many community partners including those in education, child protection/child welfare, public health and mental health.
Resources
Lunch (12:25 PM to 1:00 PM)
Trainer Types Q&A with Achieve! (1:00 PM to 1:45 PM)
Do you have questions about the newly released Trainer Membership types and their requirements? Join Achieve's Professional Development Strategist, Nicky Severson, in this informal question and answer session.
Nicky Severson is best known for providing helpful and genuine guidance to both Trainers and RBPD Specialists during the membership process with Achieve. Nicky is passionate about childhood care and education and has an associate degree in Early Childhood and a bachelor's degree in Liberal Studies.
Trainer Membership Types and Requirements
Break (1:45 PM to 2:00 PM)
Plenary Session 2 Keynote: Nature Heals–An Introduction to Nature-Based Therapeutics (2:00 PM to 3:00 PM)
Research reveals that environments can increase or reduce our stress, which in turn impacts our bodies. What you are seeing, hearing, experiencing at any moment is changing not only your mood, but how your nervous, endocrine, and immune systems are working. Regardless of age or culture, humans find nature pleasing. In this session you will learn how nature heals, soothes, restores and connects, and how to bring nature into any environment.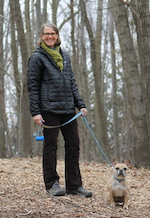 Dr. Jean Larson began her work for the University of Minnesota in 1992, where she developed the Nature-Based Therapeutic Services (NBT) a partnership between the Bakken Center for Spirituality & Healing and the Minnesota Landscape Arboretum. NBT provides a range of services including direct programming, training, education, research and outreach in the fields of therapeutic horticulture, animal-assisted interventions, facilitated green exercise, and therapeutic landscapes. The partnership provides opportunities to better understand and ensure students, professionals and general public will have access to the most current research and practices. The unique partnership recognizes the strengths and expertise to make the best use of resources from both integrative medicine and nature-based science.
Resources
Wellscapes Videos, if you would like to play them during breaks to bring nature into your life:
Closing Remarks (3:00 PM)