Due to a loss of support personnel, this course is not currently offered.
Executive function skills are the brain processes involved in controlling our behavior and carrying out our goals. In infancy and early childhood, these skills lay an important foundation for later success in school and social relationships. Learn about how these essential skills develop, as well as intervention strategies to support children's developing executive function skills in the first six years of life.
Read the news item in CEHD News about this course.
Register
Earn 42 clock hours
This course is not currently offered.
Learning objectives
Learn what executive function is and how to explain executive function skills in a way that's accessible to others.
Understand the developmental progression of executive function skills from infancy to early childhood.
Learn how executive function skills are related to positive outcomes across development, such as academic knowledge, social skills, and resilience.
Gain an understanding of the factors that impact the development of executive function skills.
Learn how executive function issues are related to developmental disorders and mental health problems.
Review intervention strategies to support executive function development and reflect on how they can be used in your own work with young children.
Who should register
Early childhood educators
Parents of young children
Other professionals working with young children
What to expect
The course is instructor-led with feedback and interactions provided.
All activities and assignments for this course are asynchronous and online. Nothing takes place in real time.
You have access to the course site 24/7 and can fit your work on the course into your schedule.
Activities and assignments include readings, videos, discussion board, recording videos using an online tool called FlipGrid, and reflection papers.
You are expected to participate fully and abide by weekly submission due dates for assignments and activities.
Knowledge and competency areas
The early childhood competencies are those used by MN – ACHIEVE's knowledge and competencies framework.
Child development and learning
Promoting cognitive development
Observing, recording, and assessing development
Meet the instructor
Marie Opsahl Lister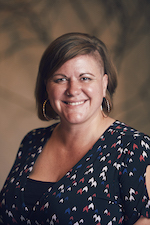 Marie Opsahl Lister graduated from the University of Minnesota in 2012 with a Masters of Education and a teaching license in Early Childhood and Early Childhood Special Education. Marie is an instructor in the Early Childhood Education Program and a preschool teacher at the Shirley G. Moore Laboratory School. She has experience designing and implementing Executive Function based interventions with Dr. Ann Masten, Dr. Stephanie Carlson, and Dr. Phil Zelazo. She has designed and implemented Executive Function kindergarten readiness curricula and created and led a variety of professional development trainings on Executive Function, Play, and Nature Based Learning.
Required textbook
There is no required textbook for this course. All of the readings will be posted to the course website.
Cancellation policy
Cancellation two weeks or earlier before the start of the session: Full refund less $25 administrative fee
Cancellation less than two weeks before the start of the session: No refund will be provided.
To cancel, send an email to Deborah Ottman.
CEED reserves the right to refuse/cancel a registration due to low enrollment, a prerequisite not completed, or other circumstances making the registration nonviable. In the event of a course cancellation, registrants have the option to receive a full refund OR to transfer the registration to the same course held in a future session. CEED will accept substitutions for attendees.
Questions?
Contact Deborah Ottman, professional development coordinator.