Explore strategies for setting up and conducting effective reflective supervision sessions to encourage participants' reflective functioning, and to create a foundation of trust for future sessions. In addition, this module considers approaches for addressing ruptures and establishing repair, as well as techniques for building and maintaining relationships while using distance technology.
Learning objectives
Review roles and responsibilities of supervisor and supervisee(s).
Gain strategies for beginning and structuring reflective relationships and sessions.
Understand approaches for building trust within the relationship, addressing ruptures within the relationship, and repairing the supervisory collaboration.
Discover considerations for building and maintaining relationships using distance technology.
Content author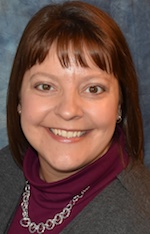 Tracy Schreifels, MS, LMFT, IMH-E (III), is an Infant Mental Health Specialist and Executive Director at Ellison Center. She provides outpatient clinical services to families with young children as well as reflective consultation services to early childhood and home visiting programs across Minnesota. Her past experiences of teaching and providing mental health consultation in Head Start, working in a preschool day treatment program, and her clinical work with parents and children serves as a foundation for her trainings.
Tracy also teaches online for the Center for Early Education and Development at the University of Minnesota and provides trainings around the Midwest. In addition, Tracy serves as the Co-Chair of the Minnesota Association for Children's Mental Health-Infant and Early Childhood Division Advisory Board. She is passionate about sharing her background knowledge in challenging behaviors and early childhood development with caregivers of young children.
Intended audience
Supervisor, decision makers
Knowledge and competency areas
Reflective Supervision, Supporting Others
additional information
Module takes 3 hours to complete.
In addition to private assignments, participants will engage in learning through posts to discussion boards and video recorded responses.
Student receives a 3-clock-hour certificate of completion.
The knowledge competency areas in this module have been assigned by the Alliance for the Advancement of Infant Mental Health and meet IMH-E®/ECMHE® training and renewal requirements.
Access to module is good for one year, starting on the date of registration.
Learn more about this module in a Q & A with the author.
Cost and registration
Individual registration
Cost for individual registration: $90
Sign up for all 10 modules at the same time and receive a $50 discount. Use discount code CEED10.
Individuals must pay with a credit card.
Your registration receipt includes login instructions for the module site, using the guest ID and password you will create during registration.
No cancellation refunds or substitutions.
Group registration
For options, please visit our group registration page.
Group costs decrease as group size increases.
No cancellation refunds or substitutions.
Questions? Email us.