The TARSS Observation Program at CEED is intended to ensure a consistent, high-quality training experience for Minnesota's early care and education workforce by observing trainers in the field during training sessions. Trainers will receive strengths-based feedback from qualified observers who will use a rubric to determine effectiveness. We are searching for qualified trainers throughout the state who are interested in being a part of the observation team.
Observers are independent contractors (not University of Minnesota employees) who are compensated $300 for each observation. There is an estimated total of 3 hours of work per observation, including time for administrative duties, a two-hour training observation, completion of the assessment tool, and submission of the results to TARSS personnel at CEED.
CEED has required qualifications and expectations for Observers. Observers are expected to:
Attend training regarding the policies and procedures for conducting observations, including an overview of the observation tool
Devote three hours to each observation;
Enter observation data within 24 hours of the observation; and
Attend quarterly professional development meetings hosted by TARSS personnel.
Observers use an observation rubric which embodies recommended practices in a set of observable behaviors and skills. This program also supports the ongoing professional development of approved trainers and documents the fidelity of the delivery of approved training sessions.
Qualities of Observers
Trainers who are interested in becoming Observers should have the following dispositions (as outlined in the Minnesota Knowledge and Competency Framework for Trainers):
Sense of integrity
Discreet
Objective
Committed to growth and learning
Values data
Effective
Honest
Approachable
Focused on equity
Trainers who are interested in becoming Observers should have the following skills:
Accomplished ability in facilitating adult learning through trainer or teaching experience
Ability to concentrate and focus for an extending period of time
The ability to apply an observation tool consistently and fairly in a variety of situations
Critical thinking
Cognitive flexibility
Computer literacy, including how to use email and basic typing
Professional communication
Time management
Trainers who are interested in becoming Observers should have knowledge of the following:
Training competencies, including a deep understanding of adult learning principles and facilitation techniques
The early childhood field in Minnesota, including the various contexts of child care including family child care, center-based care, Head Start, etc.
The various systems used to deliver professional development in Minnesota (e.g., Achieve and Develop)
Application Process
Trainers who are interested in becoming Observers must:
TARSS Observers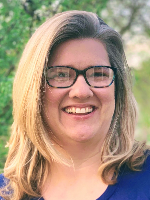 Lynn Barten
Lynn is an early childhood educator who has owned and operated Pitter Patter Play School in Alexandria, Minnesota, for over 20 years. She is a state-approved trainer with a bachelor's degree in early childhood leadership. Her dedication and passion for early childhood education can be seen in her peer relationships and leadership in early childhood programs in her community. Lynn enjoys training all over the state to inspire others and gain inspiration from other professionals.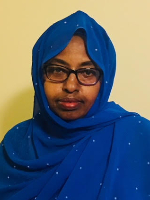 Fowsiya Dahir
I am currently a family and community engagement specialist at Robbinsdale Area Public Schools. I am an approved bilingual/bicultural master trainer at the Minnesota Center for Professional Development (MNCPD), MDE-approved Teacher of Teachers (ToT) for the Work Sampling System (WSS), former mentor/observer of Care Aware of Minnesota, and observer at CEED. I obtained a bachelor's degree from Metropolitan State University and a master's degree from Hamline University. Also, I am a multilingual speaker of Somali, Arabic, Amharic, and English. I am a member of the Harvest Best Academy charter school board of directors.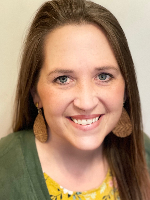 Dana Ellingson
Dana has worked in the early care and education field for more than 25 years, including roles as an early childhood educator and behavior guidance consultant, trainer, adjunct faculty and relationship-based professional development specialist. Dana currently maintains the Expert Trainer and Course Writer memberships through Achieve-MNCPD. Dana holds a master's degree in early childhood education and a bachelor's degree in business management and is endorsed through the Minnesota Association for Children's Mental Health as an Infant and Early Childhood Family Specialist.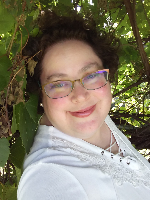 Vicki Filteau
As a lifelong enthusiast for self-development, growth, and learning, I am passionate about empowering others to find their voices, strengths, and pathways to goals. I look forward to assisting our educational community with actualizing the great potential of our instructors and other educators, a great honor and responsibility. I have been in the field of education for over twenty years in various roles, including as a trainer for over 10 years, an RBPD Specialist, a consultant, advocate, and a teacher in various capacities. A few of my passions include intercultural connection, advocacy for authentic inclusion, and embracing the unconventional. I am a mother of a young man of 15 years, a loving wife, and a critter lover. When I am not advocating, reading, or cleaning up birdseed, I am puttering in my yard, decorating, or enjoying the outdoors with my family and friends, and maybe attempting a craft or art project.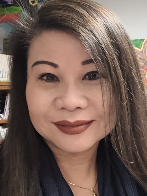 Oth Oliver
Born in Laos, Oth came to America in 1979. She has over 33 years of experience in the early childhood field and is well known in the community. She has taught preschool and high school-aged children and was a center education director at a Head Start agency. She obtained an MA in education with an emphasis in early childhood education at Concordia University in Saint Paul, Minnesota. Currently, she is a professional development coordinator for Parents in Community Action Head Start, which is the largest early childhood provider in the state of Minnesota. She wears multiple hats such as training, coaching, consultant, and CLASS® reliable observer for infants, toddlers, and preschool, and is recognized as an Expert Trainer by Achieve. Oth Oliver continues to empower others to have a voice and inspire everyone that they matter. You deserve it. You matter!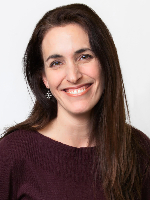 Raelene Ostberg
Raelene Ostberg is the founder of Thriving Together, an organization dedicated to developing and delivering transformative, fun, and inspiring educational opportunities for early childhood educators and the trainers, coaches, and leaders who support them. She is a keynote speaker, Achieve Expert Trainer, New York State Training and Technical Assistance Professional, licensed parent educator, and curriculum designer. Raelene obtained her BA in theater and MEd in family education from the University of Minnesota.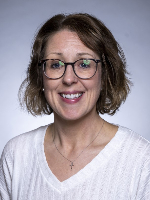 Michelle Scott
I have been in the early childhood field for over 25 years as a teacher, center director, trainer, and coach. I hold a BS in elementary education and early childhood from MSU-Mankato. I currently work as a Quality and CLASS® coach for Minnesota's quality rating system in southern Minnesota.