The Reflective Practice Center at CEED serves as the home for high-quality, cutting-edge research in reflective practice and reflective supervision.* We disseminate knowledge about reflective practice and inform policy addressing family support and the social and emotional development of infants and young children. In addition, we provide professional development and consultation to individuals and organizations that incorporate reflective practice principles into their work.
Reflective practice that is informed by infant mental health principles and practice encourages professionals in any discipline to pay attention to relationships as they examine behavior and their responses to behavior. This form of reflective practice asks professionals to explore the personal histories and relational dynamics affecting the children and families they work with, who may be facing multiple challenges and risks. The search for understanding extends to relationships among coworkers as well.
A key principle of reflective practice involves self-awareness—an ongoing questioning of how professionals can better relate to the clients they serve. A reflective supervisor (within an organization) or reflective consultant (from outside the organization) supports employees by regularly meeting with them, individually and/or in groups. In these meetings, they explore work challenges and gain perspectives and deeper understanding to be more effective in their jobs.
The use of reflective supervision as ongoing professional development is growing, spanning many intervention models and disciplines, including child care, home visiting, early childhood education, child welfare, early intervention, and early childhood special education. Recent applications are moving reflective supervision principles into elementary education and work with adolescents.
*Throughout this website, we refer to the provision of reflective support by either a reflective supervisor (within an organization) or a reflective consultant (from outside the organization) as reflective supervision.
Project staff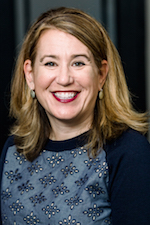 Ann Bailey, PhD, Director, CEED
Bailey has more than 20 years of experience in the field of education and special education, specifically in technical assistance and dissemination at regional and national levels, as well as teaching, evaluation, research, and training development. She oversees the research and evaluation work of CEED and is currently working on evaluation planning and research related to early childhood assessment, early childhood literacy, and child care systems.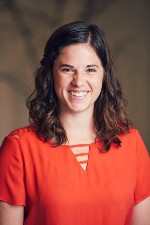 Alyssa Meuwissen, PhD, Research Associate
Meuwissen specializes in supporting adults who support children, whether they work in an early childhood education environment, the child welfare field, or other related professions. Her work focuses on supporting professionals through reflective supervision, as well as supporting parents in promoting the development of children's cognitive skills and self-regulation.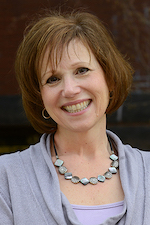 Deborah Ottman, MA, Professional Development Coordinator
Ottman oversees CEED's partnership with the Minnesota Centers of Excellence for Young Children with Disabilities funded by the Minnesota Department of Education, Early Childhood Special Education (ECSE), supporting Minnesota's early childhood professionals and related service providers via a state-wide professional development system. In addition, Ottman manages the development and delivery of CEED's suite of rigorous, relationship-based online courses and self-study modules, as well as evidence-based resources such as CEED's Tip Sheets for early childhood professionals and the Child Development for Child Welfare library of resources.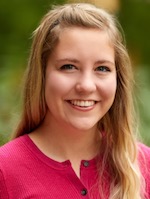 Meredith Reese, Research Assistant
Reese started working at CEED in September 2019 as a Research Assistant. She works on projects involving program evaluation and research in early childhood.
Need to get in touch with a member of our team? Email us at ceed@umn.edu.
Retired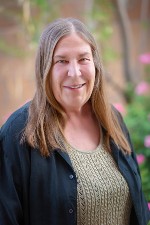 Karen Anderson, Project/Program Specialist
Anderson retired in 2022 after 28 years providing administrative and technical support for all types of programs and projects at CEED. She managed online courses and was the technology liaison for instructors and students. She oversaw CEED's public-facing website and intranet as well as the center's training entries in Minnesota's Develop Quality Improvement and Professional Development registry system. Anderson also managed CEED's social media presence on YouTube and Facebook and had many years of experience filming and editing. She is proficient in creating accessible 508-compliant documents.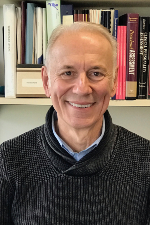 Christopher Watson, PhD, Research Associate and Director, Reflective Practice Center
Watson headed research projects and consulted on Reflective Practice Center professional development activities. He collaborated with state and national partners, including the Minnesota Association for Children's Mental Health, Alliance for the Advancement of Infant Mental Health and the Reflective Supervision Collaborative. He presented widely on reflective practice and the RIOS™.
Funding
The Reflective Practice Center was created with the generous support of the Lynne & Andrew Redleaf Foundation.