The Reflective Practice Center at CEED serves as the home for high-quality, cutting-edge research in reflective practice and reflective supervision and consultation.* We disseminate knowledge about reflective practice and inform policy addressing family support and the social and emotional development of infants and young children. In addition, we provide professional development and consultation to individuals and organizations that incorporate reflective practice principles into their work.
Reflective practice that is informed by infant mental health principles and practice encourages professionals in any discipline to pay attention to relationships as they examine behavior and their responses to behavior. This form of reflective practice asks professionals to explore the personal histories and relational dynamics affecting the children and families they work with, who may be facing multiple challenges and risks. The search for understanding extends to relationships among coworkers as well.
A key principle of reflective practice involves self-awareness—an ongoing questioning of how professionals can better relate to the clients they serve. A reflective supervisor (within an organization) or reflective consultant (from outside the organization) supports employees by regularly meeting with them, individually and/or in groups. In these meetings, they explore work challenges and gain perspectives and deeper understanding to be more effective in their jobs.
The use of reflective supervision as ongoing professional development is growing, spanning many intervention models and disciplines, including child care, home visiting, early childhood education, child welfare, early intervention, and early childhood special education. Recent applications are moving reflective supervision principles into elementary education and work with adolescents.
*Throughout this website, we refer to the provision of reflective support by either a reflective supervisor (within an organization) or a reflective consultant (from outside the organization) as reflective supervision.
Project staff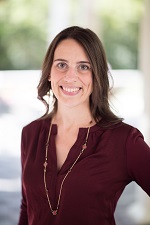 Anne Larson, Ph.D., studies language assessments and caregiver-implemented interventions for young children with or at risk for disabilities, families experiencing economic hardship, and dual language learners. Her community-based research projects are equity-focused and aim to involve and inform relevant stakeholder groups. Dr. Larson's current projects include an Institute of Educational Sciences Early Career Award that will allow her to develop and test the initial efficacy of an app-based intervention with video coaching (VALI) for Spanish-speaking families who have young children with language delays. Contact Anne at lars4959@umn.edu.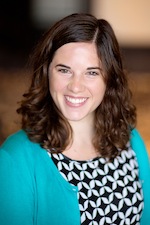 Alyssa Meuwissen, PhD, research associate at CEED. Alyssa designs and conducts research on reflective practice and with the RIOS tool. She is the primary contact for those interested in collaborating on research studies, using the RIOS tool in their own research, or consultation on research measures or study design. Contact Alyssa at asm@umn.edu.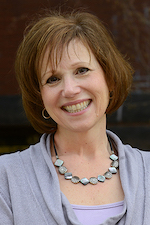 Deborah Ottman, MA, professional development coordinator at CEED. Deb oversees RPC's training opportunities, including online courses, self-study modules, and the Supporting Early Social and Emotional Development Credential; she serves as the center's online instructional designer. Deb is the primary contact for groups interested in designing a personalized training plan and can answer questions regarding course content and policies. Contact Deb at dottman@umn.edu.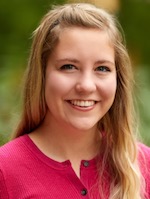 Meredith Reese, research assistant at CEED. Meredith assists with coordinating research projects, self-study module development, and RIOS coding. Contact Meredith at mreese@umn.edu.
Retired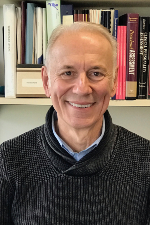 Christopher Watson, PhD, former research associate at CEED and former director, RPC. Christopher headed research projects and consulted on RPC professional development activities. He collaborated with state and national partners, including the Minnesota Association for Children's Mental Health, Alliance for the Advancement of Infant Mental Health and the Reflective Supervision Collaborative. He presented widely on reflective practice and the RIOS.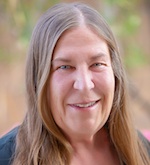 Karen Anderson, project/program specialist at CEED. Karen provided administrative and technical support for all types of programs and projects. She managed online courses and was the technology liaison for instructors and students. She oversaw CEED's public-facing website and intranet as well as the center's training entries in Minnesota's Develop Quality Improvement and Professional Development registry system. Karen also managed CEED's social media presence on YouTube and Facebook and had many years of experience filming and editing. She is proficient in creating accessible 508-compliant documents.
Funding
The Reflective Practice Center was created with the generous support of the Lynne & Andrew Redleaf Foundation.