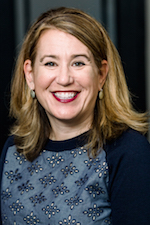 Director
Email

Bailey has over 20 years of experience in the field of education and special education, specifically in technical assistance and dissemination at regional and national levels, teaching, evaluation, research, and training development. She oversees the research and evaluation work of CEED and is currently working on evaluation planning and research related to early childhood assessment, early childhood literacy, and childcare systems.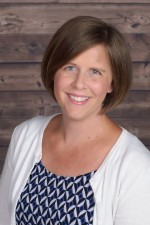 Kristina Erstad-Sankey, MSW
Associate Director of Program Quality
Email
Erstad-Sankey oversees the Program Quality work at CEED and is currently working on supporting early childhood coaches, educators, and administrators in a variety of settings (Head Start, Licensed child care, and school districts) to expand their impact through intentional everyday practices. She oversees the CLASS® observations and 6 Principles of Quality Coaching observations for Parent Aware, Minnesota's Quality Rating and Improvement System, and leads a team of tool anchors and observers who continuously provide reliable, professional, and high quality observations. She also oversees professional development for Parent Aware coaches including online learning communities, in-person training, online courses, and developing guidelines and protocols for delivery. She enjoys introducing early childhood professionals to motivational interviewing techniques, classroom observation tools, executive function measures, and relationship-based professional development practices.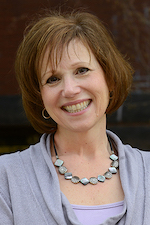 Deborah Ottman, MA
Professional Development Coordinator
Email
Ottman is CEED's Professional Development Coordinator. She oversees CEED's partnership with the Minnesota Centers of Excellence for Young Children with Disabilities and directs the Minnesota Early Intervention Summer Institute, both funded by the Minnesota Department of Education, Early Childhood Special Education (ECSE). In these roles, she contributes to supporting Minnesota's ECSE professionals and related service providers via a state-wide professional development system and yearly professional learning event. In addition, Ottman oversees the development and delivery of rigorous, relationship-based online courses, self-study modules, and in-person trainings offered by CEED.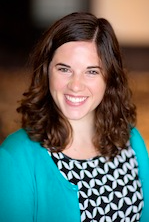 Alyssa Meuwissen, PhD
Research Associate
Email
Meuwissen is a CEED Research Associate and Research Coordinator for the Reflective Practice Center at CEED. She specializes in supporting adults who support children. Her work focuses on supporting professionals through reflective supervision/consultation, as well as supporting parents in promoting the development of children's cognitive skills and self-regulation.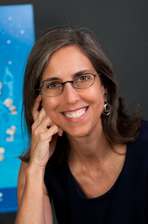 Research Associate
Email
Mazzocco is a professor at the University of Minnesota Institute of Child Development. Her research spans studies with children ages two to 15 years, and adults. Her research focuses on cognitive development in early to middle childhood, individual differences and development of numeracy, mathematical thinking, math anxiety, and lexical ambiguity.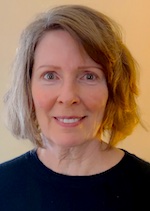 Mary McEathron, PhD
Research Associate and Lead Evaluator
Email
McEathron has 20 years of experience evaluating state and local programs with an emphasis on useful evaluations that support learning and program improvements. She has worked with numerous training and professional development programs, and brings that experience to her work as the lead evaluator for TARSS.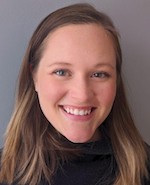 Ashley Midthun, MS
Program Quality Manager
Email
Midthun uses the CLASS® tool as an observer and as a trainer. She serves as the CLASS® Anchor and conducts monthly webinars for CLASS® Coaches through the Online Learning Community.
Margarita Milenova, PhD
Program Quality Specialist
Email
Milenova works on early childhood program quality projects and trains early childhood professionals on the Desired Results Developmental Profile assessment tool.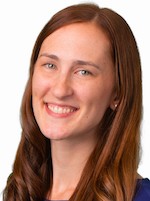 Hannah Riddle, MA
Program Quality Specialist
Email
Riddle started working at CEED in November of 2019. She currently manages the Trainer and RBPD Support Service (TARSS) contract. This includes overseeing the TARSS programming including trainer observations, mentoring, events, conferences, professional development and helping to build trainer capacity throughout the state.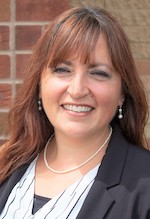 Melissa Donovan, MEd
TARSS Training Specialist
Email
Donovan has been in the early childhood field for about 20 years in various roles.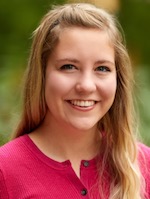 Meredith Reese
Research Assistant
Email
Reese started working at CEED in September 2019 as a Research Assistant. She works on projects involving program evaluation and research in early childhood.
Support Staff
Daniel Peterson
Accounting – Financial Professional 2
William O'Brien
Finance Professional II
Hannah Baxter
Communications Consultant
Email
Baxter started working as a Communications Consultant for CEED in June 2019. She assists in strategy and implementation of CEED's print and digital communications.