The use of reflection, wondering, and curiosity are not limited to formal reflective supervision/consultation sessions. Framed within the principles of infant mental health, this module will consider how these concepts may be used to better understand and respond to one's inner state and external behaviors, as well as how they contribute to building capacity for suspending judgment, listening actively, and taking others' perspectives. Explore the benefits a curious mindset brings to relationships and your work!
Learning objectives
Understand the concept of reflection within the context of infant mental health principles and its value to interactions and relationships.
Be aware of and understand the role that personal assumptions, judgments, and biases can play in any interaction, relationship, or setting and the growth-promoting factors that curiosity and wonder can bring to interactions, relationships, and settings.
See the ways in which self-awareness can link to empathic thinking to positively influence behavior.
Be able to put wonder into words through asking open-ended "what" versus "why" questions.
Content author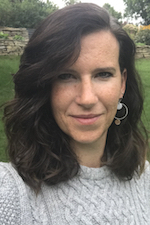 Michelle Dineen, MSW, LICSW, IMH-E®, is a mental health provider at River Valley Behavioral Health and Wellness Center. She is also a reflective consultant for organizations around the Twin Cities. Prior to this work, she worked as a home visitor and a supervisor in the Health Families America model. She has a Certificate in Infant and Early Childhood Mental Health. Her MSW is from the University of Minnesota and her BA in Psychology from the University of Notre Dame.
Intended audience
Decision maker, supervisor, practitioner
Knowledge and competency areas
Contemplation, Curiosity
additional information
Module takes 3 hours to complete.
In addition to private assignments, participants will engage in learning through posts to discussion boards and video recorded responses.
Student receives a 3-clock-hour certificate of completion.
The knowledge competency areas in this module have been assigned by the Alliance for the Advancement of Infant Mental Health and meet IMH-E®/ECMHE® training and renewal requirements.
Access to module is good for one year, starting on the date of registration.
Cost and registration
Individual registration
Cost for individual registration: $90
Sign up for all 10 modules at the same time and receive a $50 discount. Use discount code CEED10.
Individuals must pay with a credit card.
Your registration receipt includes login instructions for the module site, using the guest ID and password you will create during registration.
No cancellation refunds or substitutions.
Group registration
For options, please visit our group registration page.
Group costs decrease as group size increases.
No cancellation refunds or substitutions.
Questions? Email us.