By Alyssa Meuwissen, PhD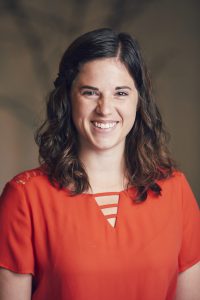 Mo Willems' Elephant and Piggie books are favorites in our household. Willems has a knack for addressing both children and the adults who are reading to them. In I'm a Frog, Piggie teaches her friend Gerald about imaginative play. "You can just go out and pretend to be something you are not!?" Gerald asks in disbelief. Piggie replies, "Sure. Everyone pretends." "Even grown-up people?" asks Gerald. Piggie's answer: "All the time."
Maybe Piggie is referring to imposter syndrome or the pressure that many adults feel to "fake it till we make it." But given that we're in a cultural moment where cosplay, live-action role playing (or LARPing), and Dungeons & Dragons are enjoying a surge in popularity, I also wonder about taking Piggie's statement literally: we "grown-up people" really do enjoy playing pretend.
Maybe you've never been to a comic con, and you haven't put on a costume since you gave up trick-or-treating. But I'd argue that the majority of what adults do for entertainment still engages our imagination. Think about the types of entertainment you enjoy. Do you look forward to a regular game night? Do you like to curl up with a good book? Which are your favorite movies and TV shows? Why do you like these forms of recreation? I asked friends and coworkers what they look for in a book, movie, or TV show. They answered:
To escape my day-to-day
To travel and have adventures
To watch people use skills I don't have
To understand other people and why they are the way they are
To learn about how the world works
To laugh
Media fire our imagination and tap into humans' connection to stories. A baking show allows us to try on the idea of being a baker, even if we rarely turn on the oven. A character-driven novel helps us empathize with people who are different from ourselves. A superhero movie gives us the chance to escape the mundane and experience feeling powerful. These are all strikingly similar to the reasons why children play.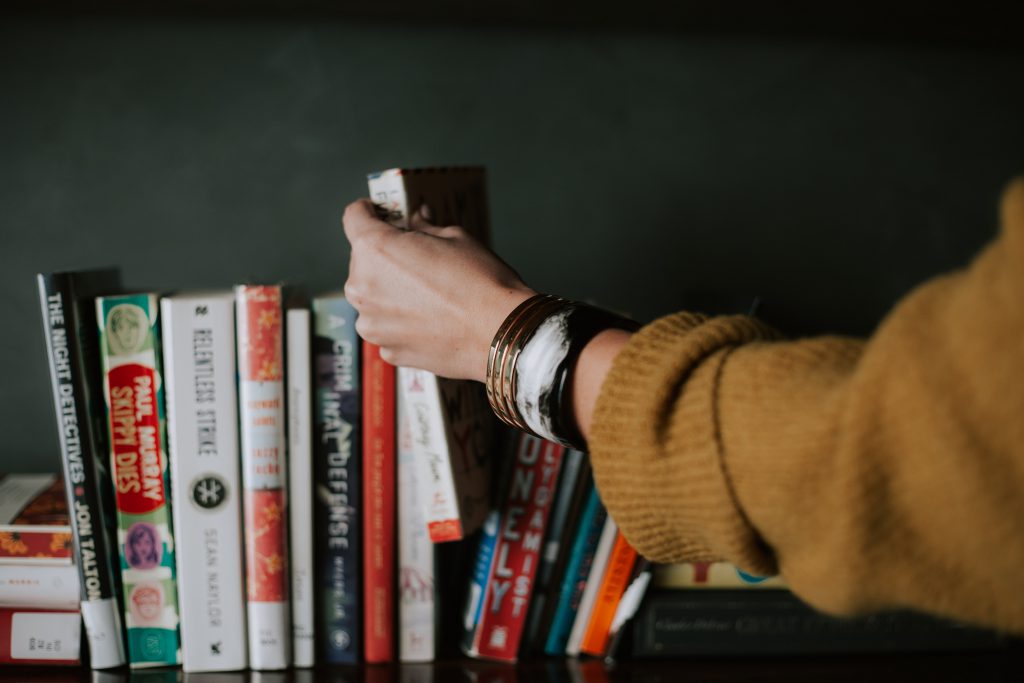 Kenneth R. Ginsburg, MD, MSed, writes in the journal of the American Association of Pediatrics:
Play allows children to create and explore a world they can master, conquering their fears while practicing adult roles, sometimes in conjunction with other children or adult caregivers. As they master their world, play helps children develop new competencies that lead to enhanced confidence and the resiliency they will need to face future challenges.
I think that we adults turn to our favorite forms of entertainment for similar benefits.
The benefits of play
We know a lot about the importance of play in childhood. Fred Rogers said, "Play is often talked about as if it were a relief from serious learning. But for children, play is serious learning." I remember reading about the various functions of play in my undergraduate textbook. At the time, I was skeptical; I couldn't remember engaging in play as a child that specifically addressed social-emotional needs. But as an adult, I've often thought back to those functions of play as I watched the children around me. Having fun is certainly part of play. But play offers other important benefits, including:
Helping children master anxieties and conflicts;
Allowing children to practice skills like saying "hi" and making friends
Giving children a chance to be "in charge"; they may pretend to be a parent, a doctor, a teacher, etc.
The psychologist Lev Vygotsky said, "In play a child is always above his average age, above his daily behavior; in play it is as though he were a head taller than himself." When my nephew was little, his family's apartment was near their building's dumpsters. The noisy weekly process of emptying the dumpsters scared my nephew. His response? Become the garbage collector. My nephew played "garbage truck" exclusively for months, constructing neighborhoods where his toy truck could empty bins over and over, and ultimately, conquering his fears.
An acquaintance described an experience in which she turned to pop culture to allay her fears, just as my nephew turned to imaginative play. Nervous about giving birth to her first child, my acquaintance decided to try and channel one of her favorite cultural icons, Buffy the Vampire Slayer, to prepare mentally for the experience of labor. A study done here at the University of Minnesota's Institute of Child Development attests to the effectiveness of this strategy. Researchers Rachel E. White, PhD, and Emily O. Prager, PhD, described what they called the "Batman effect": children persevered at a task longer when they pretended to be a heroic character. My acquaintance, too, took advantage of the "Buffy effect."
Psychological distance in play
A key aspect of the Batman effect is that pretending to be someone else allows us to psychologically distance ourselves from a situation. Psychological distance means we're less emotionally involved and more able to use our executive function skills–like working towards a goal or controlling our impulses. Recently, my 2-year-old daughter was playing with her toy puppies. She pretended that the puppies were fighting over which would go into the swimming pool first. My 4-year-old daughter pretended to be the puppies' mom and said, "Let's think about a way that we could work this out for both of you." Would my daughter have taken this calm, logical approach in a real disagreement with her sister? Probably not! Her psychological distance from the puppies' disagreement opened up the opportunity to practice her conflict resolution skills in a way that was "a head taller" than her typical behavior in her own life.
Similarly, adults may favor content that they can maintain at least some psychological distance from. I've heard from a number of parents that since having children, they avoid books and movies whose plots include threats to children. These are too close to home, too emotionally activating. Certainly, narratives are most engrossing when we care about the characters and situations presented, but we don't want to care too much.
Experiencing mastery through imagination
I'm struck by the fact that two of the most enduring fiction genres are romance and mystery. These stories can be repetitive: the couple always gets together, the detective always catches the bad guy. Maybe these classic genres are so appealing because they address some of the biggest life challenges that adults face in the modern world: creating connection and acceptance, and conquering the threat of living in a society with other people. Yet romances and mysteries explore these challenges in ways that preserve our psychological distance by being very different from our actual situations, and their endings resolve the messiness of interpersonal relationships. While children may want to read the exact same picture book ten times in a day, the adult version of mastery through repetition may look like consistently engaging with familiar genres.
All of us–adults and children alike–are looking for mastery and control over our lives. My spouse has a demanding job as a hospital physical therapist. He is also a parent to two young children with lots of their own opinions. In short, his daily life involves a lot of interactions where he doesn't have control over the other person's emotions or reactions. Even after a long week, he likes to relax by playing complex strategy games like Everdell, Wingspan, Pandemic, or Scythe. These games offer the opportunity to make decisions that have a direct and immediate effect on the outcome of the game. Win or lose, you control the imaginary world of the game. Table-top games may also offer escape from unpredictable social interactions, or even the opportunity to practice social skills and process experiences. In a recent Wired article about the therapeutic use of table-top role-playing games, one mental health practitioner touted the "life-magic of narrative social play."
Play is part of the work of growing up. It helps children practice skills and experience a sense of mastery that builds confidence. Is the same true for adults? I wonder how we might benefit from prioritizing play and imagination in our lives, whether it be at work or at home with our families and friends. How can you use your entertainment and leisure time intentionally to provide fulfilling self-care? What do you do to play? How will you use your imagination today?
Related subjects