Unpack the concept of parallel process in this self-study module. Through exploring the key components of effective parallel process within the context of reflective supervision, students will gain a solid understanding of the essential importance the cascading influence of relationship holds in direct service work and in one's professional connections. In addition, the module considers the features that effective supervision/consultation and professional relationships offer the early childhood professional, making them into tools for supporting improved practice.
Learning objectives
Identify key components of effective parallel process.
Understand the potential for cascading, positive impact on multiple relationships through parallel process.
Consider self-awareness and personal capacity as tools for effective RSC.
Explore common features of effective relationships.
Content author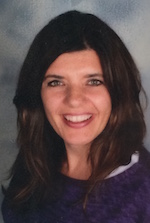 Angela Klinefelter, MS, LMFT, IMH-E (III), is a licensed teacher of parents and children. She has a master's degree in child and family studies and marriage and family therapy. She currently works as a parent educator and home visitor for the St. Cloud School District Early Childhood Family Education Program. She has 20 years of experience working with children and families. Klinefelter has specialized in the area of social-emotional development of young child and the enhancement of parent-child relationships.
Intended audience
Decision maker, supervisor, practitioner
Knowledge and competency areas
Reflective Supervision, Parallel Process
additional information
Module takes 3 hours to complete.
In addition to private assignments, participants will engage in learning through posts to discussion boards and video recorded responses.
Student receives a 3-clock-hour certificate of completion.
The knowledge competency areas in this module have been assigned by the Alliance for the Advancement of Infant Mental Health and meet IMH-E®/ECMHE® training and renewal requirements.
Access to module is good for one year, starting on the date of registration.
Learn more about this module in a Q & A with the author.
Cost and registration
Individual registration
Cost for individual registration: $90
Sign up for all 10 modules at the same time and receive a $50 discount. Use discount code CEED10.
Individuals must pay with a credit card.
Your registration receipt includes login instructions for the module site, using the guest ID and password you will create during registration.
No cancellation refunds or substitutions.
Group registration
For options, please visit our group registration page.
Group costs decrease as group size increases.
No cancellation refunds or substitutions.
Questions? Email us.