Step back to gain a clearer perspective of your professional role by exploring and considering the essential element of Professional Use of Self within reflective spaces and helping relationships. By attending to the complexities of helping relationships through the context of reflection, students will discover self-supporting strategies for bolstering and enriching one's role of working with others, as well as in the field.
Learning objectives
Explore how the concept of Professional Use of Self applies to relationship-based work.
Reflect upon how one's own thoughts, beliefs, and emotional responses as a professional within the infant family field connect to the actions and behaviors made on behalf of that role.
Explore actionable strategies and ways of being to deepen reflective practice and to attend to the complexities found within our helping relationships.
Content author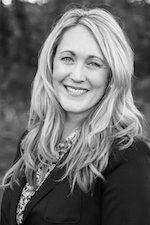 Mrs. Irrer has been working in the field of child development for over twenty years, supporting infants, young children and their families in a variety of prevention and intervention settings. Her professional areas of interest are in expanding capacity for those in administrative roles to experience reflective supervision and exploring ways to embed RSC into systems that support infants and toddlers. In her current role she offers training and guidance to a multi-disciplinary workforce as they grow in their reflective capacities and view their work from an Infant Mental Health informed lens.
Along with teaching for the Infant Mental Health Certificate program, Kristin provides reflective supervision/consultation to a diverse group of professionals working in the infant family field including those in child welfare, early intervention, home visiting, early childhood mental health, coaching, and administrative roles. She holds a masters degree in child development with specializations in infancy and administration from the Erikson Institute. Kristin is currently the IECMH Endorsement® Coordinator for the State of Colorado and is endorsed as an Infant Mental Health Specialist, IMH-E®.
Intended audience
Supervisors, practitioners, decision makers
Knowledge and competency areas
Reflective Supervision, Self-Awareness
additional information
Module takes 3 hours to complete.
In addition to private assignments, participants will engage in learning through posts to discussion boards and video recorded responses.
Student receives a 3-clock-hour certificate of completion.
The knowledge competency areas in this module have been assigned by the Alliance for the Advancement of Infant Mental Health and meet IMH-E®/ECMHE® training and renewal requirements.
Access to module is good for one year, starting on the date of registration.
Cost and registration
Individual registration
Cost for individual registration: $85 per module
Sign up for all nine modules at the same time and receive a $45 discount. Use discount code CEED9.
Individuals must pay with a credit card.
Your registration receipt includes login instructions for the module site, using the guest ID and password you will create during registration.
No cancellation refunds or substitutions.
Group registration
For options, please visit our group registration page.
Group costs decrease as group size increases.
No cancellation refunds or substitutions.
For questions, please contact Karen Anderson at ander352@umn.edu.