This module provides guidance on ways to integrate reflective supervision into supervisory structures that include multiple roles. Learn strategies for blending administrative, clinical/programmatic, and reflective supervision responsibilities together in order to balance program outcomes, staff development, and performance evaluation. By identifying and self-reflecting on personal strengths, naturally occurring power imbalances, as well as opportunities for collaborative problem-solving and relationship-building, you will discover new possibilities for growth in your supervisory role.
Learning objectives
Identify the differences between supervisory approaches.
Understand how opportunities for growth in professional and supervisory skills are gained through reflecting on both the supervisee's strengths and one's personal strengths.
Define the power imbalance naturally occurring in supervisory relationships and identify ways to increase collaborative problem-solving and relationship-building to counter the imbalance.
Increase opportunities to think innovatively about the ways in which supervisors can leverage the reflective alliance to blend administrative, clinical/programmatic, and reflective supervision together in order to balance and achieve program outcomes, promote staff development, and offer performance evaluation effectively.
Content author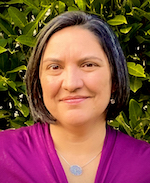 Una Majmudar, MSW, LCSW, IMH-E®, is currently a Clinical Director in the Division of Children, Youth, and Families at The Health Federation of Philadelphia. Una's professional focus for the past 18 years has been supporting expectant families and those with children through age five. She currently manages implementation of Child Parent Psychotherapy and Mothering From the Inside Out for mothers in recovery from a Substance Use Disorder.
Una is an Infant Mental Health Endorsed Clinical Mentor®. She maintains a caseload and provides a blended approach of reflective supervision to a variety of staff at HFP. Additionally, Una is trained as a Certified Educator of Infant Massage and actively involved in the PA Association for Infant Mental Health.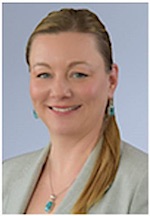 Brandy Fox, LCSW, IECMH-E®, is the Director of Cross-Sector IECMH Initiatives for the Pennsylvania Key, where she bridges the policy and programmatic work of the Office of Child Development and Early Learning and the Office of Mental Health and Substance Abuse Services in Pennsylvania. This work includes the implementation of statewide IECMH consultation services.
She is currently the President of the Pennsylvania Association for Infant Mental Health and serves as the Endorsement Coordinator for the association. All her roles, both paid and volunteer, are focused on promoting cross-sector collaborations and strategies on infant and early childhood mental health policy and practice.
Intended audience
Decision maker, supervisor
Knowledge and competency areas
Supporting Others, Reflective Supervision
additional information
Module takes 3 hours to complete.
In addition to private assignments, participants will engage in learning through posts to discussion boards and video recorded responses.
Student receives a 3-clock-hour certificate of completion.
The knowledge competency areas in this module have been assigned by the Alliance for the Advancement of Infant Mental Health and meet IMH-E®/ECMHE® training and renewal requirements.
Access to module is good for one year, starting on the date of registration.
Learn more about this module in a Q & A with the author.
Cost and registration
Individual registration
Cost for individual registration: $90
Sign up for all 10 modules at the same time and receive a $50 discount. Use discount code CEED10.
Individuals must pay with a credit card.
Your registration receipt includes login instructions for the module site, using the guest ID and password you will create during registration.
No cancellation refunds or substitutions.
Group registration
For options, please visit our group registration page.
Group costs decrease as group size increases.
No cancellation refunds or substitutions.
Questions? Email us.