Being fully present emotionally while doing the inherently dysregulating work of supporting babies and families is an ongoing challenge. This module explores strategies for maintaining reflective capacity and self-regulation while feeling dysregulated. Better understand why the work elicits this common response in practitioners and what happens when one becomes dysregulated. Gain an understanding of strategies that lead to identifying and responding to dysregulation. By managing personal emotional arousal, we will become better able to break through and address common barriers that prevent us from holding the baby in mind.
Learning objectives
Define what it means to hold the baby in mind, and be able to explain why this concept is central to working with babies, young children, and families.
Describe how holding the baby in mind, regulation, and reflective capacity are interrelated.
Identify barriers to holding the baby in mind, and describe situations or experiences in which these barriers are most likely to be encountered.
Describe responses to dysregulation, and identify methods to self-support when dysregulated.
Discuss the role of reflective supervision/consultation (RSC) in supporting providers' regulation.
Content author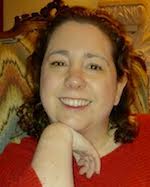 Mindy Kronenberg, Ph.D., IMH-E® is a clinical psychologist who specializes in infant mental health and the assessment and treatment of trauma across the lifespan. She completed the Irving Harris Infant Mental Health Fellowship at LSU Health Sciences Center where she previously served as Assistant Professor. Dr. Kronenberg has provided direct and consultative services in multiple settings including state agencies, schools, head starts, dependency courts, and child welfare agencies. She is a National Child Traumatic Stress Network affiliate member, a past co-chair of NCTSN's Zero to Six Workgroup, and founding board member of the Association of Infant Mental Health in Tennessee (AIMHiTN).
Dr. Kronenberg is committed to infant and early childhood workforce development and addresses this issue by providing reflective supervision/consultation, serving as endorsement co-chair for AIMHiTN, teaching IMH principles in higher education, and serving as a national Child-Parent Psychotherapy trainer.
Intended audience
Decision maker, supervisor, practitioner
Knowledge and competency areas
Infant/Young Child Family-Centered Practice, Emotional Response
additional information
Module takes 3 hours to complete.
In addition to private assignments, participants will engage in learning through posts to discussion boards and video recorded responses.
Student receives a 3-clock-hour certificate of completion.
The knowledge competency areas in this module have been assigned by the Alliance for the Advancement of Infant Mental Health and meet IMH-E®/ECMHE® training and renewal requirements.
Access to module is good for one year, starting on the date of registration.
Learn more about the module in a Q & A with the author.
Cost and registration
Individual registration
Cost for individual registration: $90
Sign up for all 10 modules at the same time and receive a $50 discount. Use discount code CEED10.
Individuals must pay with a credit card.
Your registration receipt includes login instructions for the module site, using the guest ID and password you will create during registration.
No cancellation refunds or substitutions.
Group registration
For options, please visit our group registration page.
Group costs decrease as group size increases.
No cancellation refunds or substitutions.
Questions? Email us.