28 clock hours
(Note: This course was previously titled "Advanced Reflective Supervision/Consultation: Building Skills Using the RIOS™ Framework")
Using the Reflective Interaction Observation Scale (RIOS™) as a framework, you'll learn about the process of beginning and maintaining a reflective alliance with individuals and groups to help professionals build skills and increase self-efficacy.
Register
March 11, 2024 through April 29, 2024; register by March 4
Cost: Early bird through January 29, 2024: $385; $405 thereafter
Required textbooks below are an additional expense
Required textbooks
Watson, C., Harris, M., Hennes, J., Harrison, M., & Meuwissen, A. (2022). RIOS™ guide for reflective supervision and consultation in the infant and early childhood field. Zero to Three.
Heffron, M.C., & Murch, T. (2010). Reflective supervision and leadership in infant and early childhood programs. Washington, D.C.: Zero to Three.
Heller, S., & Gilkerson, L. (2009). A practical guide to reflective supervision. Washington, D.C.: Zero to Three. NOTE: This book is available on the Zero to Three website (http://zerotothree.org) for both members and nonmembers. You must, however, create an account before the book will appear available to you. Once you've created an account, go to Resources / Bookstore, and the books are listed alphabetically.
Learning objectives
Learn about and/or expand your knowledge of:
the theoretical foundations of reflective supervision and consultation (RSC)
the Reflective Interaction Observation Scale (RIOS™) as a framework for the provision of RSC
best practice guidelines for reflective supervision/consultation
developing a reflective relationship
including race and culture in reflective supervision/consultation
cultivating reflective capacity in self and others
addressing common supervisory challenges
Who should register
You're eligible to register if you:
have successfully completed the CEED online course, Introduction to Reflective Supervision
have received at least 25 hours of individual and/or group RSC
have received training in infant mental health theory and practice
are currently providing or will soon be providing RSC to others
What to expect
The course is instructor-led with feedback and interactions provided.
All activities and assignments for this course are asynchronous and online. Nothing takes place in real time.
You have access to the course site 24/7 and can fit your work on the course into your schedule.
Activities and assignments include readings, videos, discussion board, recording two videos using an online tool called FlipGrid, and one 500-word reflection paper.
You are expected to participate fully and abide by weekly submission due dates for assignments and activities.
Knowledge and competency areas
This course addresses the following infant mental health competencies of the Endorsement for Culturally Sensitive, Relationship-Focused Practice Promoting Infant Mental Health®. Please note, if your state infant mental health association is a member of the Alliance for the Advancement of Infant Mental Health, application for endorsement is made through your state's association.
Theoretical Foundations – cultural competence
● Law, Regulation, & Agency Policy – ethical practice
● Working With Others – building and maintaining relationships, supporting
others/mentoring, collaborating, resolving conflict, empathy and compassion, consulting
● Leading People – motivating, advocacy, developing talent
● Communicating – listening, speaking, writing
● Thinking – analyzing information, solving problems, exercising sound judgment,
maintaining perspective, planning and organizing
● Reflection – contemplation, self-awareness, curiosity, professional/personal
development, emotional response, parallel process
Knowledge and competency areas
This course addresses these topics in the "knowledge and competency framework" of ACHIEVE – The Minnesota Center for Professional Development.
● Promoting social and emotional development
● Relationships with families
● Professionalism
Meet the instructors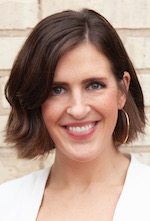 Ashley McCormick
Ashley McCormick, LMSW, IMH-E®, Infant Mental Health Mentor-Clinical, serves as the Endorsement and Communications Director for the Alliance for the Advancement of Infant Mental Health. Ashley is dedicated to promoting workforce development standards for all professionals who work with infants, young children and families through the promotion and use of the workforce development tools, the Competency Guidelines® and Endorsement for Culturally Sensitive, Relationship-Focused Practice Promoting Infant and Early Childhood Mental Health®. Ashley is endorsed by the Michigan Association for Infant Mental Health as an Infant Mental Health Mentor and provides in-service training and reflective supervision/consultation to professionals in the infant-young child-family field. Ashley's training includes a Bachelor's degree in Psychology and Child Development from Central Michigan University and a Master's of Social Work from the University of Michigan.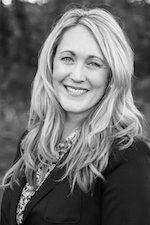 Kristin Irrer, MS, IMH-E®, Infant Mental Health Specialist
Irrer has been working in the field of child development for over twenty years, supporting infants, young children and their families in a variety of prevention and intervention settings. Her professional areas of interest are in expanding capacity for those in administrative roles to experience reflective supervision and exploring ways to embed RSC into systems that support infants and toddlers. In her current role she offers training and guidance to a multi-disciplinary workforce as they grow in their reflective capacities and view their work from an Infant Mental Health informed lens. Irrer provides reflective supervision/consultation to a diverse group of professionals working in the infant family field including those in child welfare, early intervention, home visiting, early childhood mental health, coaching, and administrative roles. She holds a masters degree in child development with specializations in infancy and administration from the Erikson Institute.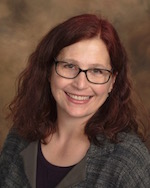 Paige Light
Paige Light is a Licensed Professional Counselor and infant/early childhood consultant in private practice in Southwest Portland. She provides reflective supervision and consultation to infant and early childhood practitioners, supervisors, and administrators in several different service sectors. Endorsed as an Infant Mental Health Mentor- Clinical®, she recently was the Endorsement Director for the Oregon Infant Mental Health Association and facilitated the launch of IMH-Endorsement® in Oregon. Paige holds a Graduate Degree in Counseling Psychology from Lewis and Clark College and completed the first cohort of Portland State University's Graduate Certificate Program in Infant/Toddler Mental Health in 2006. She has served as adjunct faculty to the program since 2007. Born and raised in Oregon, she is the parent of two amazing young adults who are currently college students. She spends her off time kayaking, hiking, and camping in the Pacific NW with her husband.
Cancellation policy
Cancellation two weeks or earlier before the start of the session: Full refund less $25 administrative fee
Cancellation less than two weeks before the start of the session: No refund will be provided.
To cancel, send an email to Barbara Vang at vangx498@umn.edu.
CEED reserves the right to refuse/cancel a registration due to low enrollment, a prerequisite not completed, or other circumstances making the registration nonviable. In the event of a course cancellation, registrants have the option to receive a full refund OR to transfer the registration to the same course held in a future session. CEED will accept substitutions for attendees.
Questions? Email us.