In this self-study module, time will be spent acknowledging and understanding the importance of self-regulation and self-reflection when addressing sensitive topics such as privilege, racism, and white fragility. In addition, the concepts of race, culture, ethnicity, and cultural humility will be explored within the context of identity development. Experience acknowledging discomfort and emotions through reflection provides the foundation to further unpack personal implicit bias and take the first steps in moving from equality to justice.
Learning objectives
Attend to and reflect on moments of emotional activation and/or physiological triggers while reviewing content on white fragility, privilege, and racism in order to build your self-knowledge of emotional triggers.
Define cultural humility inclusive of the use of personal reflection on oneself and others as paramount to the concept.
Outline the differences between race, culture, and ethnicity while considering how these labels both expand and limit self-determination as related to identity development.
Increase opportunities to wonder together with families regarding issues of culture, marginalization, discrimination and privilege, within the RIOS™ Essential Element of Understanding the Family Story.
Content author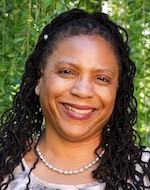 Barbara Stroud, PhD, is a licensed psychologist with a rich clinical and administrative background in culturally informed clinical practice within the fields of early childhood development and mental health. She is a founding organizer and the inaugural president (2017-2019) of the California Association for Infant Mental Health, a member of the Academy of ZERO TO THREE Fellows, and holds prestigious endorsements as an Infant-Family and Early Childhood Mental Health Specialist/Reflective Practice Facilitator Mentor. In April of 2018, Dr. Stroud was honored with the Bruce D. Perry Spirit of the Child Award.
Additionally, Dr. Stroud's book How to Measure a Relationship [published 2012] is improving infant mental health practices around the globe and is now available in Spanish. Her newest text, an Amazon best seller Intentional Living: Finding the Inner Peace to Create Successful Relationships, walks the reader through a deeper understanding of how their brain influences relationships. Both volumes are currently available on Amazon. Dr. Stroud is also a contributing author to the text Infant and Early Childhood Mental Health: Core Concepts and Clinical Practice, edited by Kristie Brandt, Bruce Perry, Steve Seligman, and Ed Tronick. In all things, Dr. Stroud remains steadfast in her mission to "change the world – one relationship at a time."
Intended audience
Supervisor, practitioner, decision maker
Knowledge and competency areas
Cultural Humility, Emotional Response
additional information
Module takes 3 hours to complete.
In addition to private assignments, participants will engage in learning through posts to discussion boards and video recorded responses.
Student receives a 3-clock-hour certificate of completion.
The knowledge competency areas in this module have been assigned by the Alliance for the Advancement of Infant Mental Health and meet IMH-E®/ECMHE® training and renewal requirements.
Access to module is good for one year, starting on the date of registration.
Learn more about this module in a Q & A with the author.
Cost and registration
Individual registration
Cost for individual registration: $90
Sign up for all 10 modules at the same time and receive a $50 discount. Use discount code CEED10.
Individuals must pay with a credit card.
Your registration receipt includes login instructions for the module site, using the guest ID and password you will create during registration.
No cancellation refunds or substitutions.
Group registration
For options, please visit our group registration page.
Group costs decrease as group size increases.
No cancellation refunds or substitutions.
Questions? Email us.