Since 1982, the Minnesota Early Intervention Summer Institute has been an annual opportunity for early childhood professionals to step away from their busy day-to-day schedules and immerse themselves in new learning. Under normal circumstances, we'd be gathering this week on the beautiful Saint John's University campus in Collegeville, Minnesota. We'd be connecting with colleagues, networking with peers, and of course, settling into two days of intensive professional growth. Unfortunately, the COVID-19 pandemic meant that like so many beloved traditions, the Summer Institute had to be cancelled this year.
We're already looking forward to Summer Institute 2021, but if you're feeling nostalgic for Summer Institute 2019, we've got you covered. Let's look back at what we learned last year! Click through to read longer recaps of each session.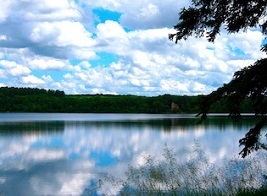 Supporting families is inseparable from forming relationships, as participants learned in Tackling the Tough Stuff: Supporting Families at Risk Through Reflection and Relationship. Relationships are where growth and learning occurs. Parents and caregivers who feel trust and support from a home visitor or social worker are more likely to follow through on plans they make with the provider. A major takeaway from this session: By supporting the parents, you are supporting the children.
Child development, parent support and postpartum adjustment, breastfeeding, and infant loss were some of the topics covered in Premature Babies and Their Parents: Providing Information and Support to Promote Optimal Development. Participants even co-created an online preemie care toolkit with evidence-based resources for professionals and parents.
Early intervention professionals often work with families whose backgrounds differ from their own. In Social Communication Intervention for Diverse Toddlers and Their Families, participants were reminded that each of us has a multifaceted cultural background. Building a solid relationship with a family depends upon acknowledging that the service provider and parent or caregiver may have different assumptions both about parenting and about communication.
Not all classrooms have four walls, as attendees learned in Using Nature-Based Play in Early Childhood Programs to Support Development for All Children. Outside is a classroom and children engage in learning in different ways outdoors than they are able to indoors. Nature-based play contributes to their social, emotional, and physical health. Nature experiences can also help adults engage with some children whose behavior we may find challenging.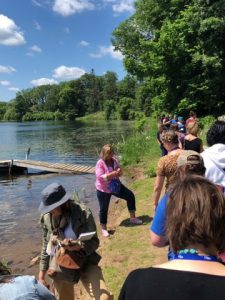 In Minnesota, culturally and linguistically diverse (CLD) families, including Hmong, Latino, and Somali families, are a growing part of our urban and rural communities. Effective Practices for Dual Language Learners began with the case for bilingualism. Research shows that supporting dual language learners' native language as well as their acquisition of a second language benefits them in both the short and long term.
Like the tip of an iceberg, children's behavior provides some clues as to what's going on under the surface, but it doesn't tell us the whole story, as participants learned in Understanding and Responding to Challenging Behavior Using a Holistic Approach. This session synthesized ideas from different evidence-based disciplines to help professionals dig deeper.
How can early childhood professionals be sure that their assessments are revealing the full extent of what children know? In Flipping Your Assessment Practices from Standardized to Personalized, attendees learned about letting the child take the lead in assessments. Not only does this make for a more enjoyable experience for everyone, but it also produces more authentic results.
Embedding learning opportunities in routines was the focus of our final session: The Pyramid, Classroom Engagement, and Beyond! Maximizing Instruction Using Embedded, Naturalistic, and Peer-Mediated Strategies to Meet Children's Individual Goals in Inclusive Settings. Participants also learned about building a data collection system into routines.
Next year's Summer Institute is scheduled for June 22-23, 2021, at St. John's University. In the meantime, we want to thank all early childhood professionals for your vital work. The support you provide for young children and their families—whether as child care providers, educators, health care providers, social workers, or in other fields—has never been more important. We wish you and your loved ones health and well-being, and we look forward to seeing you at Summer Institute 2021!
Related subjects