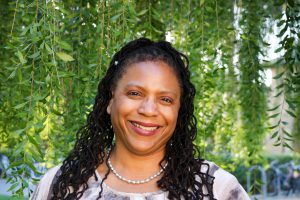 Barbara Stroud, PhD, is a licensed psychologist and California-endorsed Infant, Family and Early Childhood Mental Health Specialist and Reflective Practice Facilitator Mentor. Stroud authored two self-study modules: Tackling the Elephants in the Room 1: Exploring Issues of Cultural Humility and Privilege and Tackling the Elephants in the Room 2: Unpacking Implicit Bias and Moving from Equity to Justice.
Stroud provides private consultation and training to the birth-to-five service community. She is also a founding organizer and past president of the California Association for Infant Mental Health and has authored several books, including How to Measure a Relationship: A Practical Approach to Dyadic Interventions, now available in Spanish. Additional resources can be found on Stroud's YouTube channel and website.
Who do you think would benefit from enrolling in this module?
Barbara Stroud: I think this content is valuable for any provider who works with children from birth to 10 years old and with families of children in that range. Our culture influences our identity development, supports ego functioning, and informs our relationships. We live our culture; it is an integral part of all of us. To deny another's cultural identity or homogenize oneself and others as "all the same" is to deny oneself. Each child and each adult should be honored as the unique cultural diamond that they are in the world. My hope for participants in these modules is that they will see the cultural diamond within themselves and seek to discover it in others.
Did you have any unexpected realizations while building the content for this module?
When working in the context of relationships, our feelings matter. We cannot truly examine issues of social injustice, equity, and implicit bias through the limited lens of cognition. These issues affect us all on multiple levels: somatically, emotionally, and cognitively. When we attempt to neatly place power, privilege, and social inequity in a cognitive box, we do a disservice to the topic and to ourselves.
That's why I realized that I needed to design these trainings to engage participants physically and emotionally. The modules had to "tackle the elephant in the room" from a multifaceted perspective. They needed to include somatic experiences, emotional responses, and reflective narratives.
More news about our self-study modules.
Related subjects
Tags: professional development, reflective practice, Reflective Practice Center, reflective supervision, self-study modules, staff and faculty