By Alyssa Meuwissen, PhD, Research Associate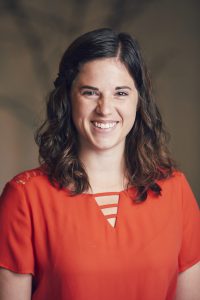 Parents and caregivers have a lot to think and worry about during the COVID-19 pandemic. I've written about parental concerns around lack of socialization and novel experiences, as well as questions about mask-wearing and increased screen time. I've provided some research-based information that I hope will ease parents' and caregivers' minds and help them make the most of children's interactions with them and with others in these challenging times. However, my biggest child development concern actually relates to how the pandemic is affecting us, the adults.
Experience-expectant processes: what really matters right now
Relationships with adults are, by far, the most foundational component of healthy child development. Children rely on responsive interactions with their caregivers to build brain development. Relationships with stable, nurturing adults create a buffer for children from the negative impact of stressful or traumatic events.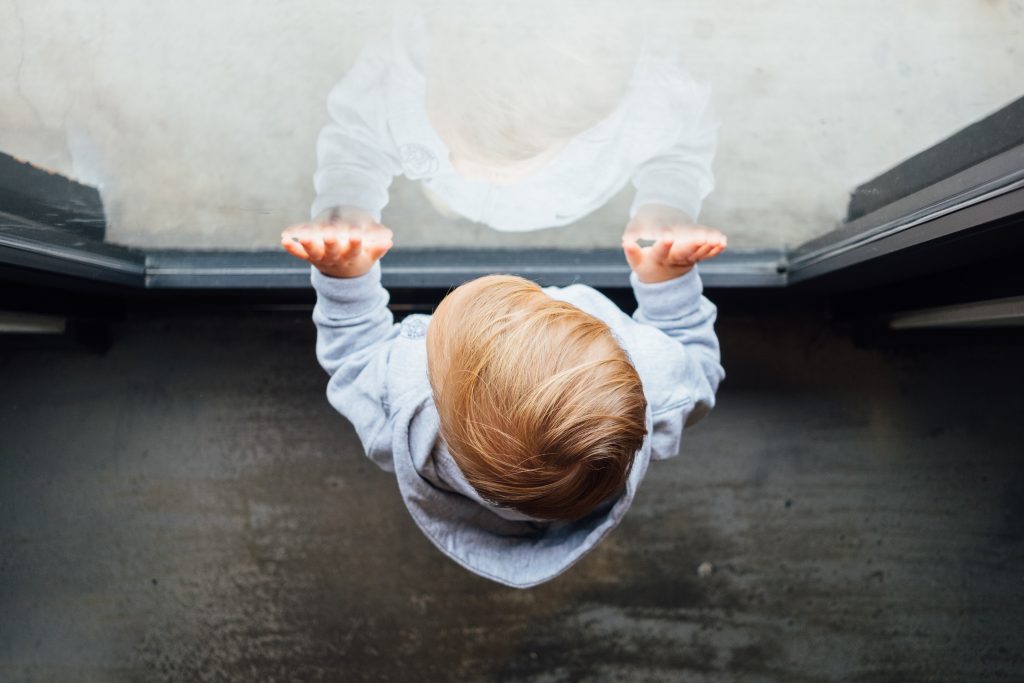 Will children be impacted by the stress their parents and caregivers are feeling?
My short answer: The good news is that "good enough" parenting really is good enough. You do not have to respond to your child at every moment, and you can continue to nurture and grow your relationship even through instances of conflict. That is true even when the adult is the one who loses their cool.
What is concerning is that for some families, the pandemic creates substantial barriers to high-quality parent-child relationships. The stress of losing a job, housing, or food security; the loss of social support; increased depression and anxiety—all of these factors have the potential to negatively impact the interactions that children have in their homes.
Similarly, for children in child care or early education settings, stress on providers is known to negatively impact positive relationships with children and even increase the likelihood of expelling children from programs. When professional caregivers are overwhelmed due to ever-changing policies and concerns about finances and job stability, it impacts the care they can provide to children. Also, as children re-enter schools and child care after interruptions caused by the pandemic, providers will be challenged to support children with less experience in social situations and more early life stress than they had previously.
This is most concerning for:
Families already experiencing poverty or other major stressors
Families with existing mental health concerns
Families dealing with racial injustice and discrimination
What can we do to mitigate concerns?
In order to stop the pandemic from hurting the development of young children, we must support the adults who are caring for them.
As parents, we can intentionally repair relationships with our children when needed. While they don't need to know details, it's OK for them to know that you are stressed and that sometimes you get impatient or mad, but that it's not their fault and you still love them.
For parents, staying connected with a social support group and doing what you can to support your own mental health is important, but in many situations can only go so far. Policies and programs that can directly address the major stressors in family's lives (e.g., financial insecurity, mental health concerns) are needed to ensure that children are given a chance to thrive.
Similarly, people who work in early childhood care and education need to be given the practical and emotional support necessary for them to continue to serve children and families under high stress. Policies and programs need to be put in place to ensure providers have access to the knowledge and skills necessary to support children. They must also have adequate time and support to meet the demands of their job.
For those who work in early childhood education, reflective supervision is a growing professional development practice that can provide emotional support and an outlet for the stress that frontline professionals are subject to. You can download a free e-book from the Reflective Practice Center at CEED to learn more about the benefits of reflective supervision.
Selma Fraiberg, a pioneer in infant mental health, once said that working to promote healthy development in young children is "a little like having God on your side." Children have an amazing ability to grow and thrive in a huge variety of circumstances. Yes, the pandemic is affecting children's lives here and now, limiting their opportunity for peer interaction and a variety of experiences, but this year will only be one block in building their development.
At the same time, the pandemic can affect child development by disrupting the nurturing relationships between children and their caregivers. This is both COVID-19's most significant potential threat to child development and the most difficult to address, because it requires a commitment from policymakers to support both families and the child care and education systems that they depend on. As we continue through what we hope are the final months of the pandemic and look forward to the recovery phase, let's make sure to focus on giving parents and caregivers the support they need to be there for their children.
Related subjects
Tags: covid-19, infant and early childhood mental health, parents and caregivers