Researchers at the Reflective Practice Center have published a new report, "What Does Reflective Supervision/Consultation Look Like in Practice: Examining Variation in Implementation," based on findings from a nationwide landscape survey. They conducted the survey in partnership with the Alliance for the Advancement of Infant Mental Health in 2018. They wanted to find out how reflective supervision is being implemented in different workplaces and what recipients of reflective supervision think of it. Read their earlier report on training for reflective supervisors.
Reflective supervision, also known as reflective supervision/consultation (RSC), is a type of relationship-based professional development. The practice originated in the field of infant and early childhood mental health and has been adopted by related fields because of its ability to help reduce burnout and increase effectiveness among people in helping professions, such as social workers, educators, and health care workers.
The researchers set out to learn how reflective supervision is being implemented in the field. For example, the researchers wanted to find out whether individual or group reflective supervision was more common. The most common format, reported by 49% of respondents, was a combination of the two. Forty percent (40%) said they had group meetings only, and 10% said they had individual meetings only.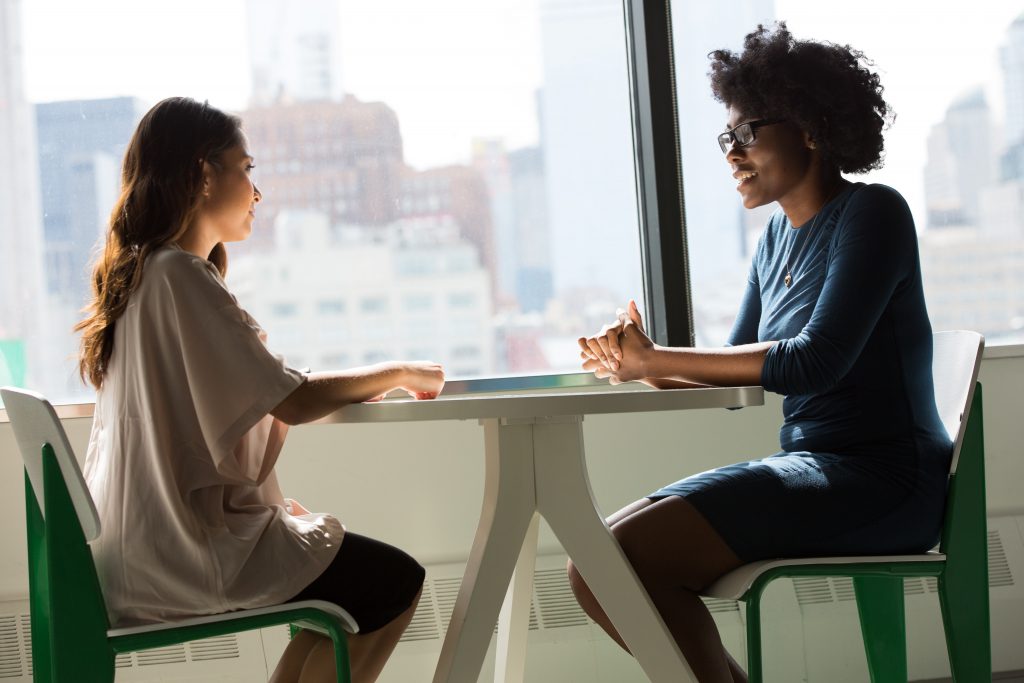 The researchers also wondered if people in the field were receiving the minimum recommended "dose" of reflective supervision: an hour every month. A minority of survey respondents (21% of participants in individual RSC and just 7% of group participants) reported receiving reflective supervision less than one hour per month.
| | | |
| --- | --- | --- |
| Frequency of RSC | Individual | Group |
| Weekly | 25.6% | 10.0% |
| Biweekly | 21.1% | 31.7% |
| Monthly | 30.8% | 51.7% |
| Less than monthly | 20.5% | 6.7% |
| Length of RSC | | |
| Less than one hour | 10.3% | 3.3% |
| One hour | 53.8% | 15.0% |
| One and a half hours | 23.1% | 41.7% |
| Two hours | 12.8% | 40.0% |
The survey also yielded evidence that recipients of reflective supervision found it to be valuable. One common theme that emerged from respondents' written comments was a sense that reflective supervision helped them process emotions that arose in their work.
"I find myself really valuing reflective supervision to process all the trauma, triggers, and other challenging aspects of the job," reported one respondent. Another wrote, "Without it, I would have to find easier work."
Others mentioned that they gained a better sense of how their work mattered, including getting "affirmation of my value." And many respondents mentioned that reflective supervision, whether in groups or one-on-one, was a helpful way to get new ideas to try out with their client families. Some stated that reflective supervision made them more effective in their work with families and even helped them in their relationships with coworkers.
Because the sample size was limited (n = 67), lead researcher Alyssa Meuwissen, PhD, cautions that this paper should not be read as a definitive statement about the implementation and reception of reflective practice nationwide. Rather, it is an important first step in outlining possible avenues of inquiry for future studies, such as:
How variation in frequency affects the efficacy of reflective supervision
How group and individual reflective supervision differ
How common online reflective supervision is and whether it is equally effective
"This preliminary study helped us get a sense of who is getting reflective supervision and what they think of it," says Meuwissen. "It also taught us a lot about the gaps that remain in our knowledge. We can use the information from this survey to start to fill in those gaps with future studies."
Related subjects
Tags: professional development, reflective practice, Reflective Practice Center, reflective supervision, staff and faculty