Meredith Reese is a research professional whose work touches on many of the aspects of CEED's work, from data collection and analysis to designing and providing professional development. In this Q & A, she gives a behind-the-scenes look at several of CEED's major projects. Reese also discusses why creating art is more closely related to doing research than we might think, and she shares a selection of her visual art creations.
What was the educational and career path that brought you to your role as a research professional at CEED?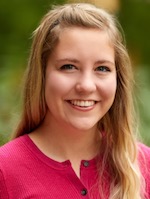 Meredith Reese: I went to college at the University of Rochester in New York, where I majored in psychology. While in college, I worked at Mount Hope Family Center for several semesters. Mount Hope is associated with the University of Rochester, but it has ties to the University of Minnesota as well. Melissa Koenig, PhD, professor of developmental psychology, and Dante Cicchetti, PhD, McKnight Presidential Endowed Chair, were Principal Investigators on one of the projects I worked on while at Mount Hope Family Center. They are both professors in the Institute of Child Development here at UMN. I became aware of the University of Minnesota's reach and research through my work at Mount Hope, so after completing a research internship in Germany, I came back to Minnesota (where I grew up) and got connected with Koenig's lab.
Prior to joining CEED in September 2019, I worked directly with children conducting early literacy assessments in preschools for the Department of Educational Psychology. I also ran studies in Koenig's Early Language and Experience Lab. My current job is further removed from interacting with children, but I get the opportunity to work with community partners and the results of research: the data and organizations that influence policy and practice. I enjoy working directly with children, but I also like being more involved in interpreting, visualizing, and communicating the results of research.
You work on a variety of initiatives and projects at CEED. Can you talk a little about some of the major projects you are involved in?
One large piece of my job is managing projects like our self-study modules. Overall, however, I'd say that much of my work involves collecting, organizing, and analyzing data for different projects. I work closely with Research Associate Alyssa Meuwissen, PhD, and Director Ann Bailey, PhD, on developing survey questions and other data collection materials. I also implement surveys and conduct interviews.
As an example, a major ongoing project that I'm involved in is evaluation work for the Center for Inclusive Childcare (CICC). The CICC brought CEED on to evaluate their coaching programs for child care providers. Providers can receive coaching in the areas of inclusion, infant-toddler, and health and safety. This is CICC's fourth year providing coaching, and I have been involved in the evaluation for almost two years. As part of the evaluation process, we send out surveys and conduct interviews with the coaches employed by CICC. We do the same with the child care providers whom they serve so that we can get a balanced picture of how the program is operating and where there may be a need for modifications.
What has stood out to you in your conversations with coaches and providers?
Analyzing and summarizing interviews is one of my favorite parts of the evaluation process, as well as one of the most challenging parts. Interviewees share such rich information and perspectives in these conversations. I enjoy identifying themes in what respondents express. I also feel a huge sense of responsibility in reviewing this qualitative data. I want to make sure to accurately communicate the nuances of participants' experiences.
I'm often amazed at how many child care providers mention the same things about their experience receiving coaching. I often think, "This is like deja vu–someone else just said that!" One theme that is consistent across these interviews is the importance of a provider's relationship with their coach. Providers may feel isolated in their role. That is especially the case for in-home providers who may not have anyone to bounce ideas off of or check in with.
Coaches fill a role that is similar to that of a reflective supervisor or consultant. When they meet with coaches, practitioners get the chance to process their experiences in a safe and supportive setting. Coaches also provide a fresh perspective. I enjoy discovering these tie-ins that link a project like CICC to aspects of reflective practice and infant mental health. I like being involved in different projects and seeing those overlapping components. 
Can you talk about the process of developing CEED's self-study modules?
I worked closely with Deborah Ottman, professional development coordinator, and Karen Anderson, program/project specialist, on developing the nine initial self-study modules. We are also working on developing additional modules. Deb is the content expert; she identifies a need that exists in the field and invites a content expert or experts to author a self-study module on that topic. She ensures that the modules have the right focus for the field. My role is more on the project management side of things. I coordinate with module authors and reviewers, from arranging their contracts and payment to organizing and revising their submitted materials and resources so that Karen can upload them into the Canvas learning platform.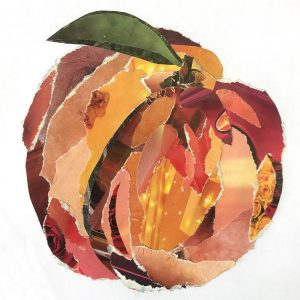 Our module authors are recognized experts on a given topic. I really enjoy working with the module authors and developing relationships with them. This was a unique aspect of this project for me, because previously I had always worked with small internal teams, and my work did not not involve much interaction with people in the field. I feel so fortunate to get to work directly with content experts and learn from them through our conversations and the process of reviewing their modules. I enjoy creating an outlet for their experience and knowledge to be accessible to a wider audience via the self-study modules.
What will be your role in the Trainers And RBPD Specialists Support (TARSS) project, which will be newly housed at CEED?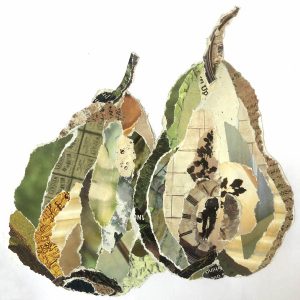 CEED will be working with the Minnesota Department of Human Services to provide support for trainers and coaches. My role in this exciting project will include the development of evaluation surveys and interview protocols, data analysis, report writing, and infographic development. I'm also looking forward to working with Karen to learn about building online courses, because we will be transferring course content to Canvas.
What do you like to do in your spare time–assuming that you have any spare time!
I love scrapbooking, painting, drawing–anything that provides an opportunity to get creative and try something new. I find it relaxing and rewarding to explore a new medium and ultimately to have a finished product to look back at and know you created something. During the pandemic, I managed to get my family to try out a lot of artistic pursuits with me. We painted, collaged, and did embroidery. It pretty much felt like summer camp!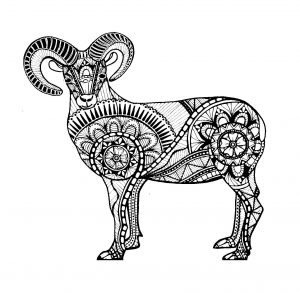 I actually see a lot of parallels between these creative endeavors and my enjoyment of evaluation and research projects. In my work at CEED, I have a lot of fun experimenting with new methods of data visualization. I love being able to apply my creativity and love of design to present data in a way that is more intuitive and usable for different audiences. More broadly, I enjoy the process of designing research and evaluation data collection measures and then integrating data from these different sources to answer specific questions.
Related subjects
Tags: early childhood education, professional development, reflective supervision, self-study modules, staff and faculty