By Hannah Riddle
Program quality specialist Hannah Riddle explores two important ways in which the COVID-19 pandemic has affected child care providers: financially and operationally.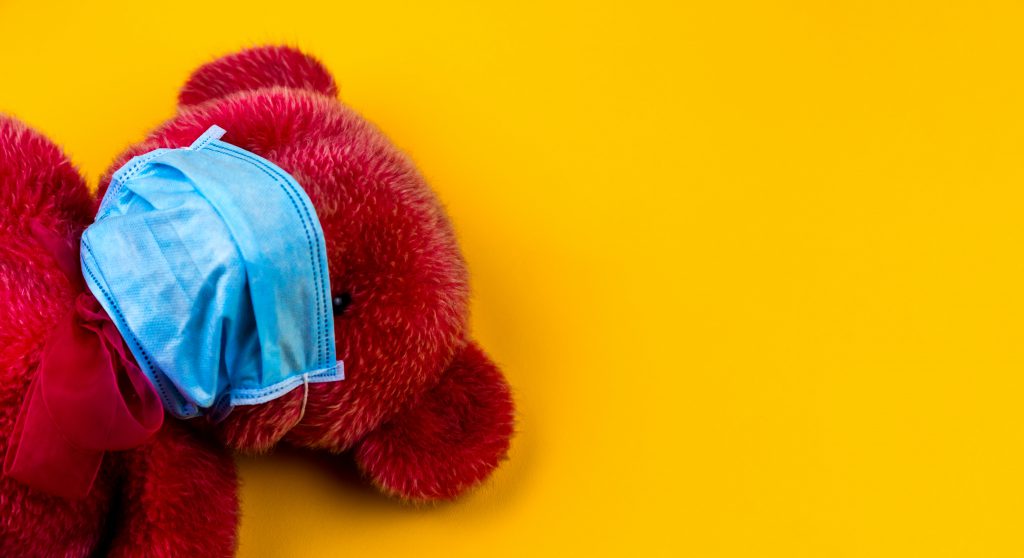 COVID-19 has turned life upside for people in Minnesota and around the world—including young children and the professionals who care for them. Before the pandemic hit, the child care sector already faced systemic challenges including funding, staffing, and ensuring quality. All of these have been exacerbated by current events. Let's take a broader look at how the pandemic has affected funding for the sector before zooming in to consider how individual providers have been impacted. Please note that I'll be using the terms "child care" and "early childhood education" interchangeably in this blog post.
How is early childhood education paid for? How has the pandemic changed the equation?
The US Department of Health and Human Services provides Head Start and Early Head Start grants to child care providers that serve low-income families. In Minnesota, the Department of Human Services supports low-income families through the Child Care Assistance Program. The Department of Education provides Pathway scholarships to low-income families as well as free voluntary pre-kindergarten (VPK) programs in some school districts. However, child care providers are not required to accept these subsidies, which cover only a fraction of the actual cost of care. Instead, they may opt out of accepting families who use child care assistance funds. When providers do accept these funds, they may need to offset their losses by increasing the tuition paid by families who do not qualify for assistance. That's why most funding for child care and early education comes directly from the tuition paid by families.
How much are families paying for care? In Minnesota, early education and care tuition averages $16,172 per year for full-time infant care and $12,480 for a full-time preschooler in a center program. These costs rival many families' rent or mortgages. With many families facing job loss or uncertainty due to the pandemic, it becomes even more difficult to pay for care.
Additionally, other families have made the difficult choice to keep children home from child care during the pandemic. Some providers also closed temporarily. These decisions have had a significant financial impact on providers. According to a March 2020 survey by the National Association for the Education of Young Children (NAEYC), 54% of Minnesota-based respondents had lost income due to the pandemic. Forty-two percent stated that they had families enrolled who could not continue to pay tuition. Thirty-three percent said that they would not survive a closure of more than two weeks without significant aid.
Is there help available for child care providers?
Congress provided $3.5 billion to states through the Child Care and Development Block Grant as part of the Coronavirus Aid, Relief, and Economic Security (CARES) Act, an economic stimulus bill that passed on March 27, 2020. States were able to use these funds to support child care providers amid closures and decreased enrollment and to provide tuition assistance to essential workers.
At the state level, Minnesota Governor Tim Walz allocated approximately $40 million in Peacetime Emergency Child Care Grants to help child care providers continue to operate. The goal of the funding, which was administered in three rounds by Child Care Aware of Minnesota, was to ensure care for the children of essential workers. Ann McCully, director of Child Care Aware of Minnesota, reported that while 23% of applicants were funded in April and 30% in May, an increase in available funds meant that 67% were successful in the final round of funding in June.
In July, Minnesota's Department of Human Services launched a grant program called COVID-19 Public Health Support Funds for Child Care. This program allocated a further $56.6 million in funding for family and center-based child care providers throughout the state. The program was intended to support all licensed providers that were open during the grant period and that were maintaining health and safety standards. The application process for this funding closed on July 26, 2020.
Providers are adapting
COVID-19 has impacted more than just child care providers' financial situation. It has also meant substantial operational changes. I talked with several center-based child care providers in the Twin Cities metro area and a family child care provider in Morris to learn more about how they have adapted.
Jamie Bonczyk is the executive director at the nonprofit Hopkins Early Learning Center. She reports that they are currently serving 60% of the children enrolled at their program. As families begin to return to work, however, she notes that the situation is becoming more complicated.
"We have more children waiting to be served than we have the space to do so," Bonczyk shared.
At St. David's Center for Child & Family Development, a nonprofit that operates a child care program in Minnetonka, six of 12 classrooms are currently open. Early childhood education supervisor Mike Huber shares that they are serving 90 children out of the center's 250-child capacity. This has meant a dramatic decrease in staffing; only 20 out of 60 staff members are currently working. These staffing shifts have also forced the center to reduce its usual programming for children with special needs.
At Edina Daycare, a Spanish Immersion program, early childhood educator Jasmine Barco explained that new health and safety standards have meant that educators needed to implement new schedules, budgets, policies and procedures. She explained that the changing standards also impacted curriculum.
"Our teachers have had to put a halt to certain activities in our curriculum, and that alone has affected our students, because of the routine that we've already created that then had to change," Barco explained. "However, this has given teachers an opportunity to be flexible with their curriculum to ensure we can maximize the student's freedom in the classroom with the new standards."
Barco also told me that keeping a platform for keeping families up to date with changing CDC policies and procedures and answering their questions and concerns has been a priority.
Sherry Tiegs, a family child care provider in Morris, explained that enrollment in her program is at about half of capacity. Additionally, she has found that some of her business expenses have gone up significantly. For example, Tiegs remembered a visit to her local grocery store when she found that the cost of ground beef had doubled since her last shopping trip. She shared that some families in her program have lost income as parents have lost jobs, and other families haven't been able to afford to hold their child's spot when they aren't attending.
The new guidelines for maintaining a safe environment and disinfecting surfaces and materials have also added to Tiegs' work day.
"I do more detailed cleaning and disinfecting than before," she told me. "My work hours have been extended at least by two hours (or more) every day after the last child leaves to do (indoor and outdoor) environment and toy cleaning and disinfecting."
Along with shifting enrollment and increased safety standards, providers are dealing with the financial impact of the pandemic. Huber said he feels lucky that St. David's Center is part of a larger agency, because the cost of administering the program is greater than the revenue it generates. Operating as part of a larger nonprofit helps smooth out the financial bumps in the road that this particular program has encountered due to COVID-19.
Hopkins Early Learning Center is facing more difficult challenges, however. "In child care, tuition is directly tied to operating capital," Bonczyk told me. "Our revenue has been greatly reduced while fixed costs have remained the same."
Like many providers surveyed by NAEYC, Bonczyk is worried that without additional funding, her program may not remain financially viable.
At Edina Daycare, Barco shared, fall enrollment is a major concern among staff members. "Fall is our best season for enrollment, and due to the pandemic, the majority of our events are canceled," she explained.
"Grants are vital right now to fill the gaps, especially the ones that don't require extra training and extra paperwork," said Tiegs. For businesses like hers, grants from the State of Minnesota can mean the difference between surviving and closing their doors.
If you are a child care provider, we want to hear from you! What has been the most challenging aspect of providing child care during the COVID-19 pandemic?
Related subjects