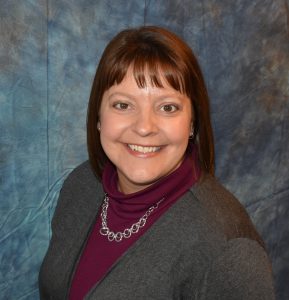 Tracy Schreifels, MS, LMFT, IMH-E® (IV), is a therapist, reflective consultant, and executive director of Ellison Center, a non-profit early childhood mental health agency in the St. Cloud area. Schreifels teaches in the marriage and family therapy program at St. Cloud State University and is the co-chair of the Advisory Board for the Minnesota Association for Children's Mental Health – Infant and Early Childhood Division. In addition to teaching CEED online courses, Schreifels authored two of CEED's self-study modules: A Guide for the Guide: The "How" of Reflective Supervision and The Plot Thickens: Reflective Supervision for Groups. In this Q & A, she discusses The Plot Thickens.
Who do you see as the audience or audiences for this module? Who do you think would benefit from enrolling in it?
Tracy Schreifels: This module is designed for professionals who are preparing to lead group reflective supervision sessions either as consultants or supervisors. In order to provide reflective supervision, professionals should have a solid foundational understanding of the principles of infant and early childhood mental health (IECMH). They themselves should also be receiving ongoing reflective supervision.
This module would also work well for those who are looking to expand their skills. I would recommend it to professionals who have been providing individual reflective supervision and wish to add group offerings. I'd also recommend it to those who are looking for some new tools or ideas to try out when providing reflective supervision in this format.
Could you share some of the reflections or realizations you had while building the content for this module?
I always enjoy getting back into the literature around the dynamic and growing field of IECMH. As I explored the content and topics for this module, I found myself reflecting on my methods for starting reflective supervision with the groups I provide it to. Creating this module helped me be more intentional and aware of why I operate the way I do.
Putting together the module was also an opportunity to to reflect on how I learned to provide group reflective supervision and how much the field has changed since then. When I was being mentored on providing reflective supervision, there wasn't much research on the topic that we could use to guide the process. It's amazing how much the field has grown in the past 10 years! In addition, I found that the group formation process can be informed by evidence from the field of parent education. It's astounding to me how all kinds of disciplines are needed to support this important work!
What drew you to the work of reflective practice and reflective supervision?
I was drawn into this field by amazing mentors. I have always had a passion for working with young children, and that guided me to get a degree in child and family studies. With that educational background, I worked as a preschool teacher as well as with caregivers and children. Along the way, the agency I was working for as a teacher brought in a reflective consultant to support us in our work. I looked forward to our monthly sessions, but when the grant funding ended, so did our reflective practice. I decided to go back to school to earn my master's degree in marriage and family therapy, and I knew that I would specialize in IECMH.
What are the top three takeaways that you hope students come away with from your module?
First, I want students to be able to hold in mind the differences and similarities associated with group and individual reflective supervision. While the same foundation is used for both, the execution can be very different. Being able to process those similarities and differences can help us be more intentional in our approaches and better able to hold the perspectives of reflective supervision participants.
Second, reflecting on reflecting is essential. That is something I hope students take away from this module. I want students to consider the impact of group development. This field is founded on developmental principles, and those principles can inform group reflective supervision as well.
Third, I hope that students feel a sense of confidence after completing this module, so that they can step in to address concerns that arise in the group delivery model of reflective supervision. Holding in mind each participant, the group dynamics, and the work they are reflecting on is complex. This module was designed to help practitioners reflect on those complexities.
Are there any additional thoughts you would like to share?
We are never done learning. Professionals need the supportive relationships that develop in reflective supervision to support them and the children and families they work with as well. I hope that participants enjoy the content and allow themselves to reflect and process as they work through it.
Related subjects
Tags: infant and early childhood mental health, professional development, reflective practice, Reflective Practice Center, reflective supervision, self-study modules