Early Development and Child Welfare is a new podcast series co-created by CEED and our colleagues at the Center for Advanced Studies in Child Welfare (CASCW). The series of 10 episodes covers a range of important aspects of child development and child welfare work. Subscribe for free with your favorite podcast app or listen on CASCW's website.
"Infant mental health practitioners, social workers, and early childhood educators will find these podcasts useful and informative," says Stacy Gehringer, MSW, LICSW, director of outreach at CASCW. "This content is also highly relevant for justice system workers like judges, guardians ad litem, and case managers. These child welfare professionals are asked to make recommendations for children and families, yet they may need more information on the basics of attachment or child development."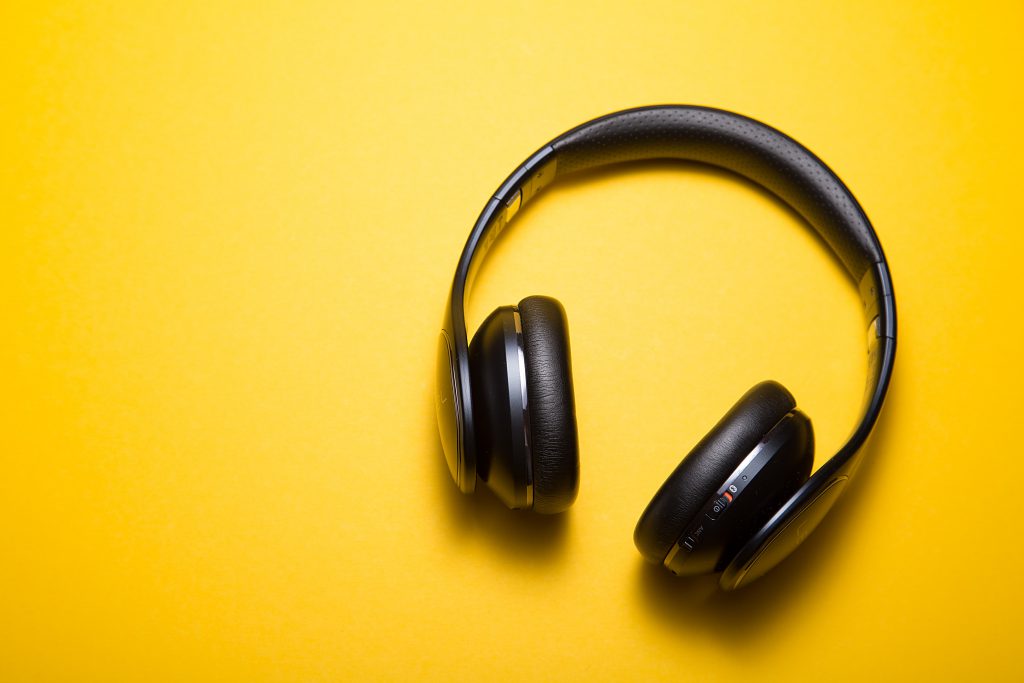 The podcast format was chosen for its ability to deliver information in bite-sized segments that can be accessed while on the go. Both CASCW and CEED offer in-person and online professional development opportunities; however, the professionals who make up the podcast's likely audience are often busy to the point of being overstretched.
"Practitioners want and need access to the latest research and best practices, but they don't always have time to download, print, and read literature, or to sign up for an intensive course or training," says Gehringer. "We hope that listeners can catch an episode in the car driving to or from visits with families, or perhaps listen while taking a walk."
She adds that episodes can also be used as learning tools for child welfare units to spur discussion both within teams and with community members.
"These podcast episodes are a great resource for professionals who work directly with children and families, such as child care providers, educators and social workers," says Ann Bailey, PhD, director of CEED. "They also cover core aspects of child development in a way that's accessible for people who, perhaps, work with families only occasionally but still find they want to be better informed about the research and science of early childhood." 
Gehringer notes that several themes resurface again and again throughout the 10 podcast episodes. These themes include building relationships and understanding the cycle of rupture and repair; describing developmental, cultural, and infant mental health lenses for use in different fields; self-assessment and critical thinking; and parallel process, a fundamental principle of reflective supervision.
"We ask parents to establish trust and foundational feelings of belonging and dignity with their children," Gehringer explains, speaking about the concept of parallel process. "We, as child welfare workers, need to do the same with parents and families in order for them to make progress, believe we are supporting them in their parenting endeavors, and ultimately heal."
Frontline workers, in turn, depend on their supervisors to provide reflective spaces where workers can "process all the trauma in front of them so that they can better connect with parents and families," says Gehringer. She points out that child welfare and social workers, as well as people who work with families and children in other contexts, experience high rates of secondary trauma, compassion fatigue, and burnout.
Early Development and Child Welfare recognizes this reality while underscoring the vital importance of this work.
"We do this work to keep families together, intact, and healthy, and to build resilience and healthy attachment," says Gehringer. "This podcast series is really nice for regrounding people in the 'why' of the work."
Early Development and Child Welfare is supported in part by the Minnesota Department of Human Service Children and Family Services Division. An audio introduction to the series and the first episode, "Attachment and foundations of self-regulation," are available right now. Additional episodes will be released twice a week.
Episode titles and topics will be:
Attachment and foundations of self-regulation
Faith Eidson, LMSW, interviews Marva Lewis, PhD, to discuss the impact of early caregiving relationships on a child's ability to self-regulate.
The effects of stress biology and toxic stress
Kristin Johnson, MSW, interviews Salam Soliman, PsyD, to discuss the effect that elevated levels of stress have on the developing brain and how child welfare workers might help mitigate stress levels through providing resources to at-risk families.
Applying a cultural lens to child welfare work
Tanika Eaves Simpson, PhD, and Amittia Parker, LMSW, MPA, PhD, explore the importance of being able to acknowledge and engage with diverse cultures in the child welfare field.
Applying a developmental lens to child welfare work
Christine Cole, LCSW, IMH-E, interviews Kristin Irrer, IMH-E, to discuss how recognizing the various developmental needs of children is crucial for child welfare workers in order to appropriately engage with youth and families
The importance and process of early childhood screening
Kate Waltour, MSW, LISW, talks with Anna Paulson, MEd, and Janell Schilman to discuss the referral and evaluation process when there are concerns about a child's development and when screening is required through the Child Protection and Treatment Act (CAPTA).
Embedding knowledge into practice: CEED's Supporting Early Social and Emotional Development Credential
Faith Eidson, LMSW, interviews Kim Eckel, the founder of Footbridge for Families, about the process for obtaining SESED Credential and how the program has impacted their approach to Child Welfare
Cultural perspectives from child welfare workers: A panel
Tanika Eaves Simpson, PhD, interviews Andrea Penick, LMSW, and Cassandra Thomas, LMSW, to discuss how their unique cultural perspective(s) influence their work in child welfare.
Applying an infant mental health lens to child welfare work
Faith Eidson, LMSW, talks with Sarah Shea, PhD, about how using an Infant Mental Health (IMH) framework in Child Welfare work can benefit young children and their caregiver(s).
Early brain development
Christine Cole, LCSW, IMH-E, and Kathleen Thomas, PhD, delve into the topic of early brain development and it's reliance on adult interaction.
Applying a neuroscience lens to child welfare work
Kristin Johnson, MSW, interviews Daniel Berry, EdD, to explore the interactions between genetics and the environment on a child's brain development.
Related subjects
Tags: CASCW, child care, infant and early childhood mental health, parents and caregivers, professional development, reflective supervision, staff and faculty